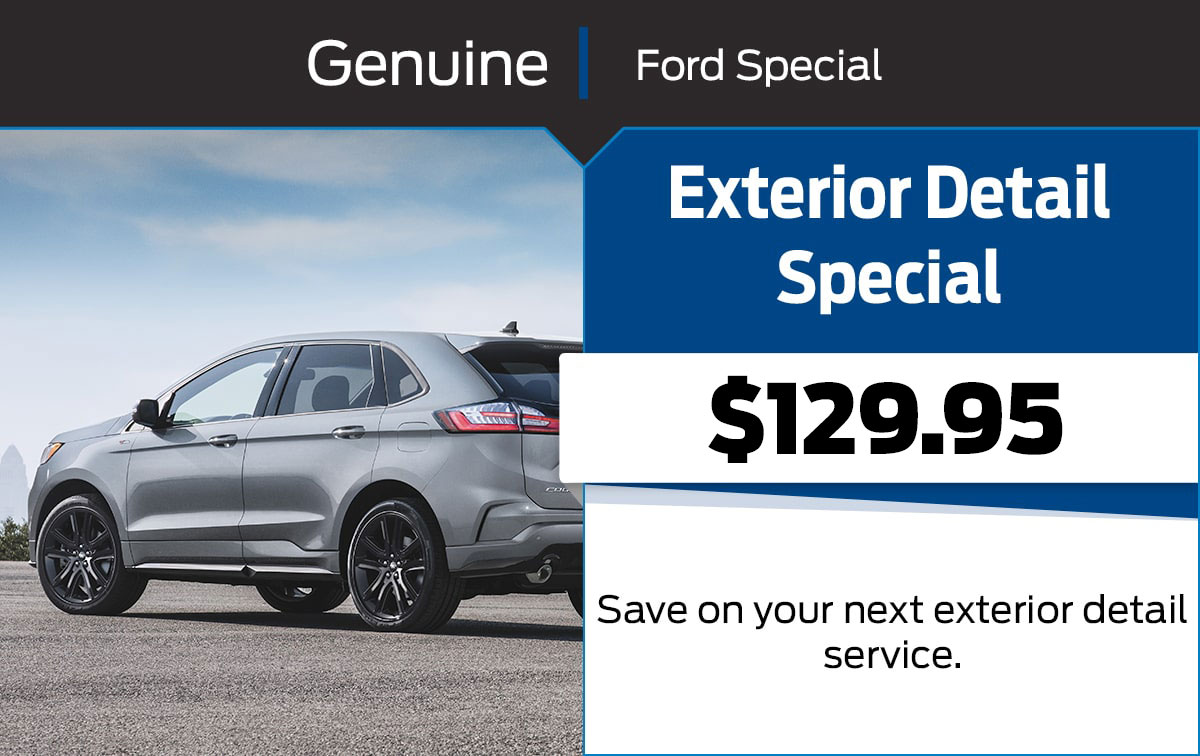 Visit Chapman Ford of Northeast Philadelphia, PA and Save on a Basic Sanitizing Service
Let's face it: Ford cars, trucks, and SUVs are fun to drive. When you do drive, the exterior of your Ford gets messy. Whether you're crawling through muddy trails in a 4x4 Ford Bronco or driving around town in a Ford Mustang, the exterior of your Ford will eventually lose its lovely sheen. When this happens, head to Chapman Ford of Northeast Philadelphia for an exterior detailing service. Right now, we're offering a special discount on exterior detailing! Learn more about this service below, and be sure to visit Chapman Ford of Northeast Philadelphia, serving Levittown, before this offer expires.
Why Should I Have My Car Detailed?
Exterior detailing may seem unnecessary. After all, don't car washes do the same thing? To put it quite simply: no. Taking your Ford through a car wash doesn't give it nearly the same level of cleaning as a full exterior detailing service. Our technicians will not just indiscriminately spray water and slop brushes over your Ford. They'll take the time they need to make sure the entire exterior is impeccably cleaned. After removing dirt, bird droppings, and other debris from the exterior of your vehicle (including the wheels), they'll use special tools to dry the vehicle and remove bonded dirt. They'll polish and wax your Ford, giving it a shiny look and, more importantly, protecting the paint job.
What Are the Benefits of Detailing My Ford?
We think that driving a clean and shiny Ford is a benefit of its own, but it's only one of many. When you have your vehicle regularly detailed, its value remains higher. When you decide to sell or trade-in your vehicle, you're likely to get a higher price if you've kept up with detailing. In addition, proper exterior detailing can help damage the paint job and the wheels, which is expensive to repair.
Why Choose Chapman Ford of Northeast Philadelphia?
At Chapman Ford of Northeast Philadelphia, we have skilled technicians in all things Ford, including detailing. With access to Ford-approved detailing products, they'll be able to give your vehicle a thorough detailing.
 Schedule Service