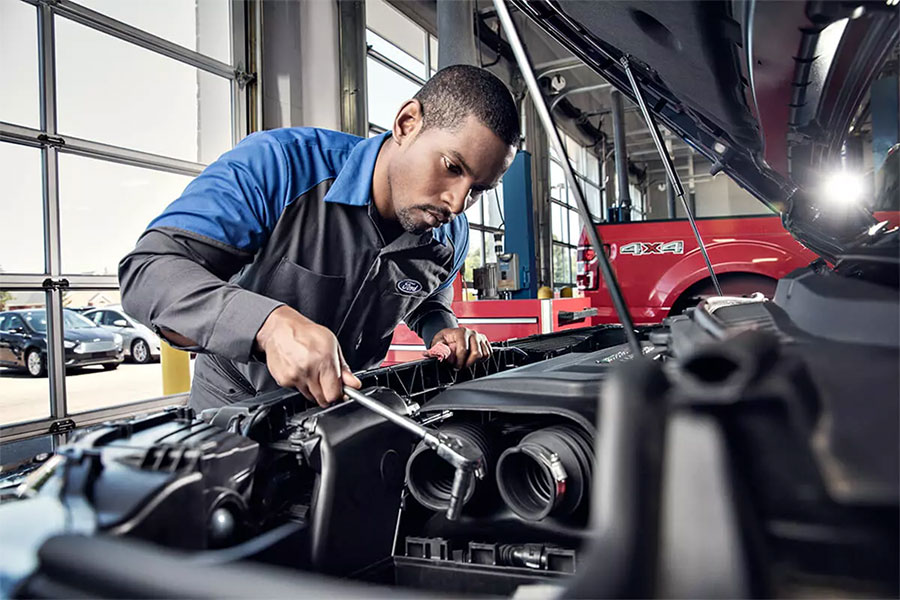 Levittown, PA Ford Battery Service: The Importance of Battery Service for Your Vehicle
Your vehicle's battery is extremely important. If your battery dies, you cannot drive your car, truck, or SUV since your vehicle will not start. To ensure that your battery is always in proper working order, you must bring your vehicle into a certified technician to undergo a battery inspection and testing periodically. Most vehicles will need their battery changed once every four or five years, but in the meantime, you should bring your vehicle in to have your battery tested and inspected once every year. The best time to do this is not long before cooler weather hits. Batteries tend to lose their juice from colder temperatures, and our certified technicians will stay on top of this situation so that your vehicle is always in optimal working order.
When Your Ford Motorcraft Battery Dies
If your battery dies when you are away from home, you will be stranded until someone gives your vehicle's battery a jump, but what if no one comes along to help or no one has a set of jumper cables? You will end up spending a significant amount of money on a tow truck bill so that your vehicle can make it to the nearest garage to be repaired. None of that is fun, nor is it safe for you and your passengers to be stranded in the middle of nowhere. It is much better to have your battery checked ahead of time. Our technicians will also check your battery cables because those can become corroded, prohibiting your battery from receiving its energy to work properly. Our staff will work diligently to ensure your battery has been thoroughly inspected and tested to keep your vehicle in tip-top shape.
Our Ford Motorcraft Service Department near Levittown, PA
The certified technicians and staff at Chapman Ford of Northeast Philadelphia have been serving the people of Philadelphia and Levittown, PA for years and have your best interests at heart. We want you to be safe when you are traveling out on the roadways, and the best way to do that is to provide you with the best auto service possible to keep you and your loved ones safe.
 Schedule Service