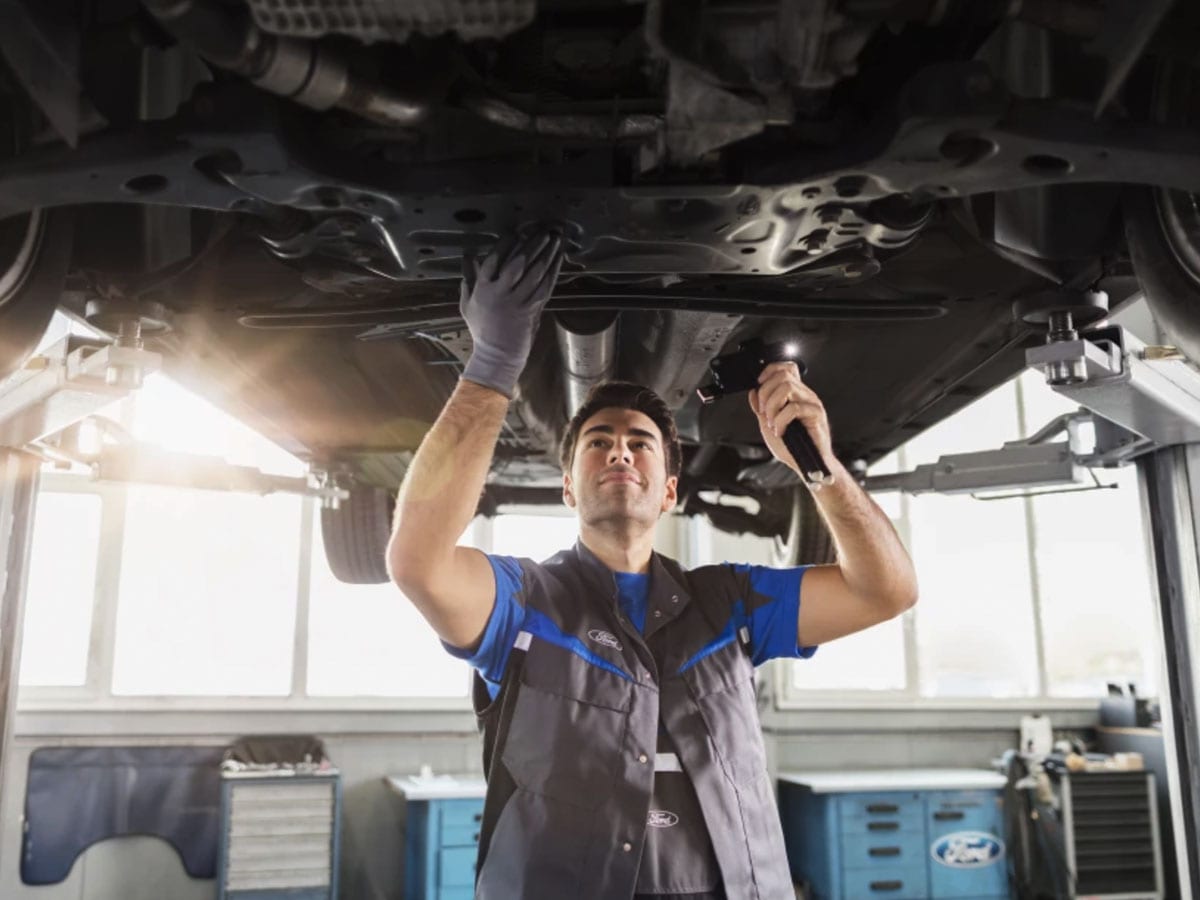 Ford Transmission Service near Levittown, PA
There are essentially three aspects of transmission service and repair, which can be transmission fluid exchange on a scheduled maintenance basis, and transmission repair or replacement when the transmission begins to fail. Transmission fluid exchange is exactly what it sounds like, the old fluid is drained, and the reservoir is refilled with new fluid. A transmission rebuild can be performed in some cases if the gears are starting to slip.
Such repair involves removing the transmission and taking it apart to replace whichever internal mechanisms are damaged or worn. Removing the transmission is not a small job, so the technician might determine it makes more sense financially to simply install a new transmission rather than repairing the old one, which is likely to break down again before too long.
Why a Ford Transmission Requires Routine Maintenance
Most people haven't seen the inside of a transmission, but it essentially works on the same principle as the gears on a bicycle. The lower gears are easier to turn and provide more power, such as used to begin moving from a dead stop, or for towing or climbing a steep hill. The higher gears can maintain the vehicle at speed without having to turn as fast, providing better energy conservation and gas mileage. Changing those moving gears from one to another puts stress on them and wears them down over time. The transmission fluid lubricates them to prevent direct grinding, but as they wear down, heat and tiny metal flakes can corrupt the fluid, requiring it to be flushed and replaced to continue doing its job. Eventually, those gears wear down to the point they aren't making efficient contact, which is when a rebuild or replacement procedure is called for.
What Can Happen if the Transmission Isn't Cared For
There are several signs of a Ford transmission going bad, which can vary according to how the transmission has been used and which parts have become compromised. The most common sign with an automatic transmission is certain gears "slip" a bit, causing the vehicle to roll as if in neutral between gear changes. With a standard transmission, the vehicle can have physical difficulty while trying to put the gear lever into position. Theoretically, a driver can skip a gear by revving or slowing the engine excessively for gear changes. Still, such an action puts additional stress on the transmission and will cause it to get worse very quickly.
 Schedule Service