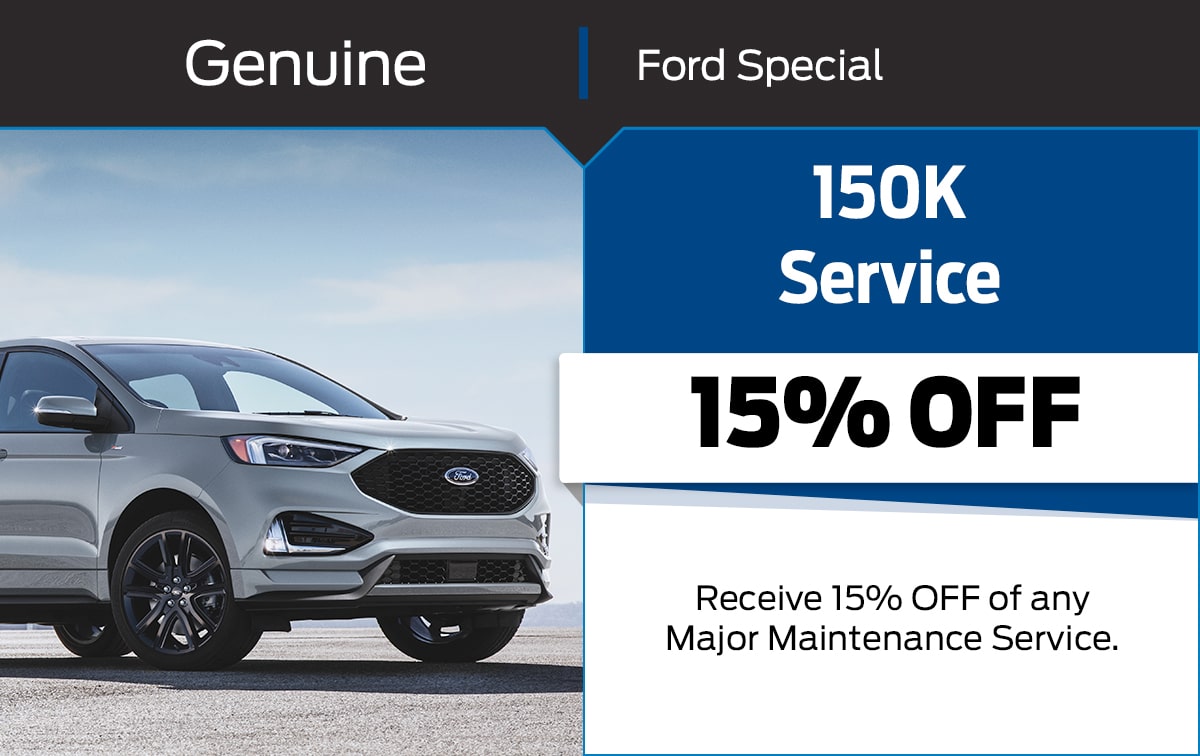 Head To Chapman Ford of Northeast Philadelphia, PA for Ford 150,000-Mile Service
Taking good care of your vehicle pays off. If you bring your Ford in for regular service, it may reach 150,000 miles and still have plenty of life left in it! At Chapman Ford of Northeast Philadelphia, we're here to help you take care of your higher-mileage Ford. Stop by and see why we're the Ford dealer of choice near Levittown, PA.
What Services Are Included in the Ford 150,000-Mile Service?
When you visit Chapman Ford of Northeast Philadelphia for this service, our technicians wil perform the following services:
Perform an oil change. This includes draining the old oil and removing the old filter, replacing them with an OEM filter and up to 6 quarts of Ford-approved oil.
Replace the engine air filter with an OEM Ford air filter. This helps your engine function better by making sure that it has a steady supply of fresh air without any contaminants.
Change the engine coolant so that your engine can keep from overheating. While they perform this service, our technicians will also inspect the rest of the cooling system, including the coolant hoses.
Replace the accessory drive belt, if it hasn't already been replaced within the past 100,000 miles.
Change the automatic transmission fluid if your Ford is equipped with an automatic transmission.
Inspect the tire tread depth. If your tires are still in good condition, they will perform a tire rotation and check the wheel end play.
Inspect the rear axle lubricant.
Inspect the entire braking system. This includes brake pad depth, brake rotor thickness and smoothness, and brake drums and shoes if applicable. They will also inspect the brake lines and the parking brake.
Inspect all non-sealed steering linkage, ball joints, and other suspension-related components. If necessary, they will lubricate these.
By performing these services, our technicians will help your Ford go further and continue to serve you well for miles more.
 Schedule Service