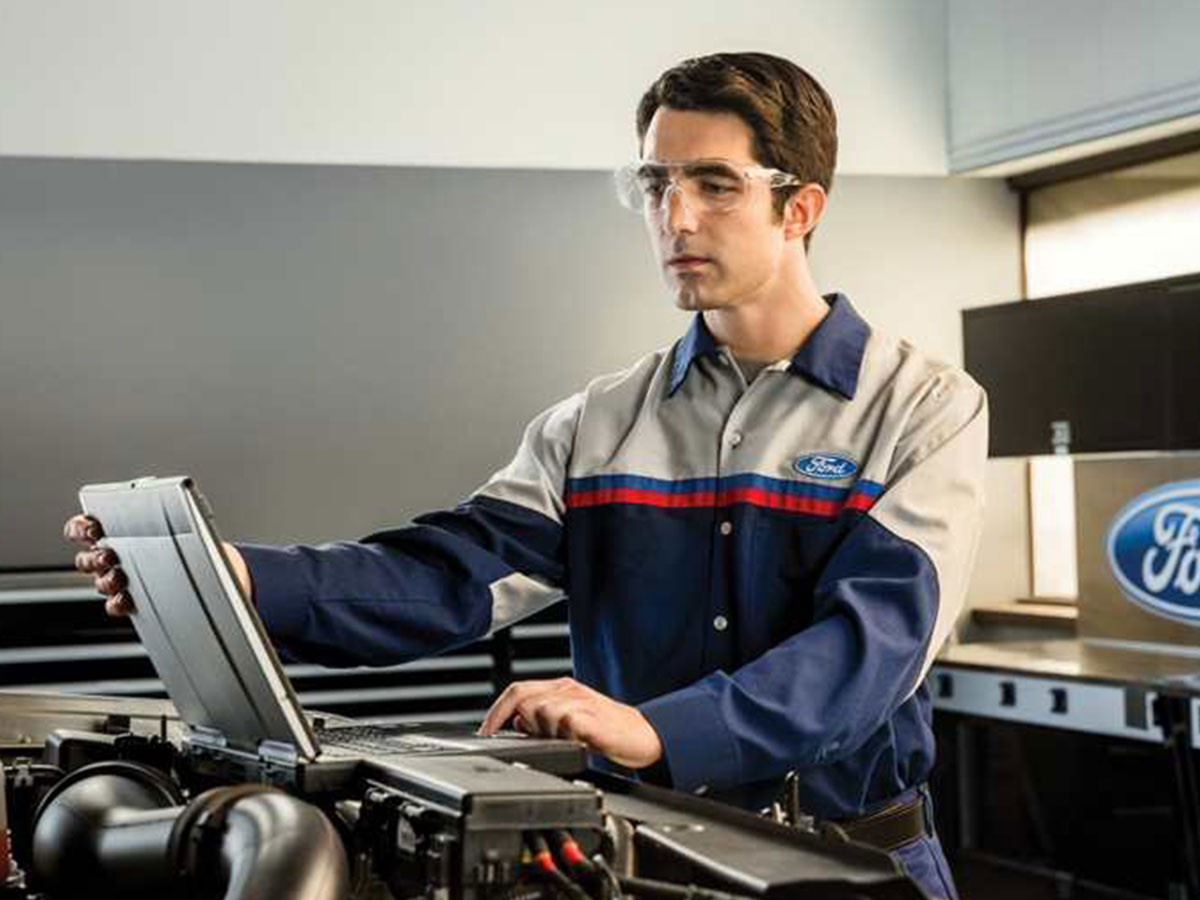 Ford A/C Recharge Service in Northeast Philadelphia
Is your Ford's air conditioning system ready to generate frigid air throughout the summer? We offer an A/C recharge service at Chapman Ford of Northeast Philadelphia. Your vehicle's A/C requires refrigerant to operate properly and produce cold air when you turn on the A/C or lower the temperature. Over time the refrigerant can leak out of your car's A/C system due to aging seals, worn lines, and other exposure. A/C recharge service is necessary when the refrigerant is too low to produce cold air at factory specifications.
Signs A/C Recharging May Be Needed
Your car being low on A/C refrigerant is relatively easy to detect by turning on your A/C and testing the air temperature. The most apparent sign is that your car's A/C does not generate cold air at all or the air blowing from the vents is barely cooler than ambient air. The telltale warning sign that your Ford is due for an A/C recharge is the lack of cold air production.
Why You Should Have A Factory-Certified Ford Technician Recharge Your A/C
The most common cause of A/C refrigerant issues is due to leaks in the system and simply adding more refrigerant does not fix the underlying issue plus adding too much of it can damage your car's A/C system. With refrigerant being a costly component, you'll only want qualified professionals taking on the job! A professional technician has the proper tools to pressure check your system, find where the lakes are located, repair parts as needed, and then add as much refrigerant as your vehicle requires to secure factory specifications.
 Schedule Service