Alignment Services at Chapman Ford Northeast Philadelphia
Alignment services are some of the most important maintenance services for any vehicle. There may be serious consequences to overlooking an alignment, but many drivers still do it. Our certified technicians can quickly check your alignment and perform a two-wheel or four-wheel alignment, so there is no reason to put it off. We have cutting-edge equipment at our dealership that makes the process not only quick but also very effective. Read on to learn more about the importance of getting an alignment service at our authorized service center in Northeast Philadelphia.
---
Why Alignment Services Are Important
Alignment services are vital for the health and longevity of your vehicle. A properly aligned vehicle will drive more smoothly and efficiently. More specifically, a properly aligned vehicle will have even tire wear, which ensures that your tires perform properly and last as long as possible. Also, a properly aligned vehicle will see noticeably better fuel economy. Not getting an alignment service at the specified time, on the other hand, can have negative effects on your vehicle.
What Could Happen If You Put Off Alignment Services
Putting off alignment services is not advisable. There are two common consequences that drivers who fail to schedule an alignment service often notice. First, a vehicle that is not properly aligned will have uneven tire wear, which may compromise the vehicle's performance and could even make your vehicle's tires wear out more quickly. Also, a vehicle that is not properly aligned will often have a reduced fuel economy, which is bad for the environment and will cost you more money at the pump than you should be spending. It's best to simply get your vehicle an alignment whenever specified by the manufacturer's service plan.
 Schedule Service
Automotive Repairs & Service At Chapman Ford of Northeast Philadelphia
Drivers in Levittown, PA and surrounding Northeast Philadelphia area can get alignment services as well as every other type of automotive repair and service at our authorized service center. Our fully certified technicians can work on Ford vehicles as well as vehicles from other major manufacturers. You can relax while we work on your vehicle by kicking back in our comfortable waiting area. If you'd like to make an appointment, you can do so through our website or by making a call during our business hours. Alternatively, you can simply bring your vehicle during our service hours. Contact us today for an appointment.
Complimentary Chapman Ford Amenities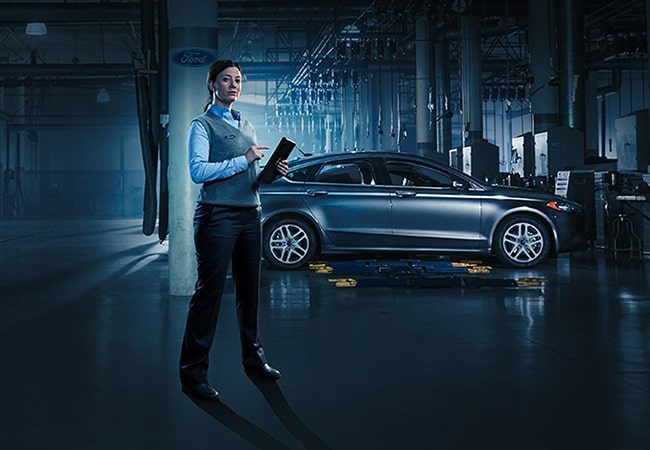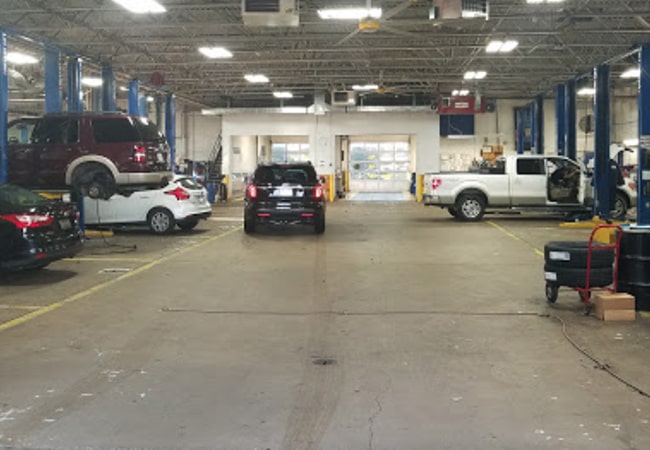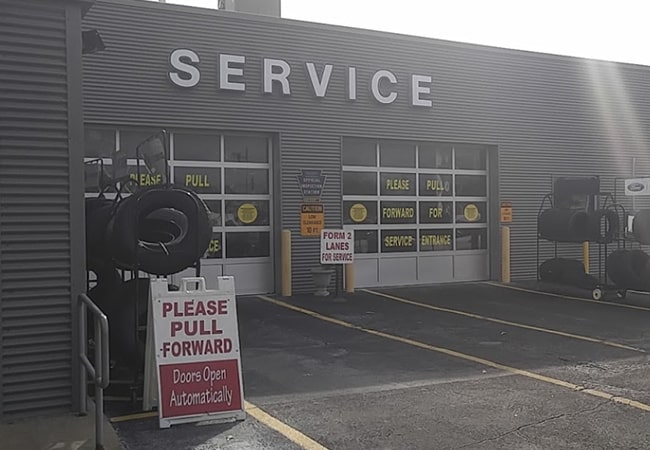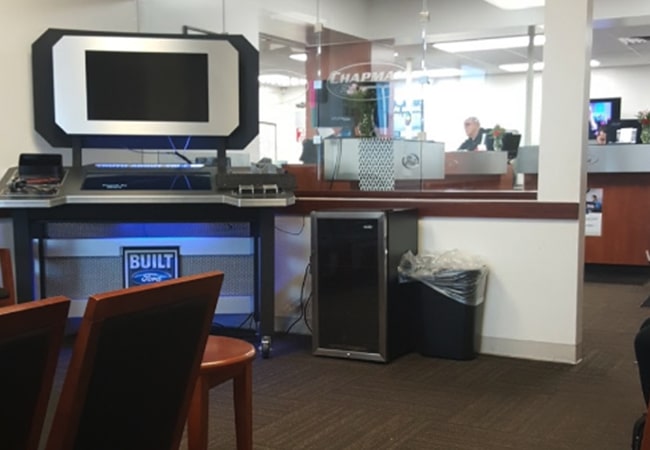 Uber Service Within 10 Miles (daytime appointments only)
Comfortable, Newly-renovated Waiting Room
Factory-Certified Technicians