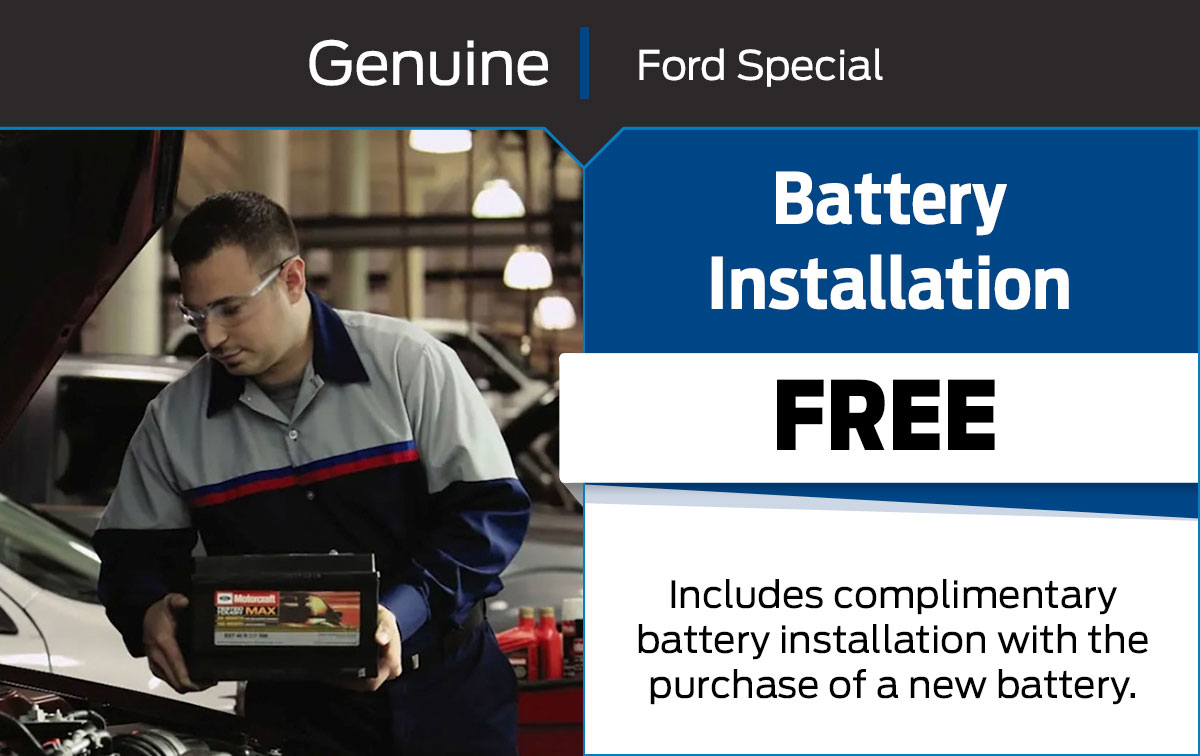 Battery Replacement Services at Chapman Ford
The battery is one of the most important components of your vehicle. This is why it needs to be replaced whenever it is dying before it can cause serious problems to your vehicle! It can also die on you whenever you are driving and end up causing you to lose control of your vehicle on the road. This can put you and others' safety at risk while driving! Fortunately, there is a dealership out there that wants to be your home base for all things automotive care.
 Schedule Service
 Save to Phone
Schedule Replacement at First Sign of Failure
Chapman Ford of Northeast Philadelphia in Philadelphia, PA has everything that you need to take care of your battery. Our team of automotive experts is dedicated to helping you with your vehicle's needs so that you can drive safely once again. We understand how fickle a vehicle battery can be and we are here to provide some educational information on it so that you will know what to look out for. We encourage you to bring your vehicle to our facility immediately if you begin to notice any of these signs:
Your car will not turn on even after multiple attempts of turning your key
You suddenly lose power randomly at any given time
Your lights (tail lights, headlights) will not emit as brightly as they once did
The electrical components in your vehicle are not working at all
Professional Battery Replacements
Fortunately, our team can take care of your battery promptly whenever you visit our facility. We first test the battery to determine whether or not it is the cause of your vehicle's problems. We will replace the battery if it is indeed the cause of your issue and have you back on the road driving safely once again. Our team of automotive experts will be able to keep you on a routine battery servicing plan that will remind you when to come back for a check-up.
 Schedule Service