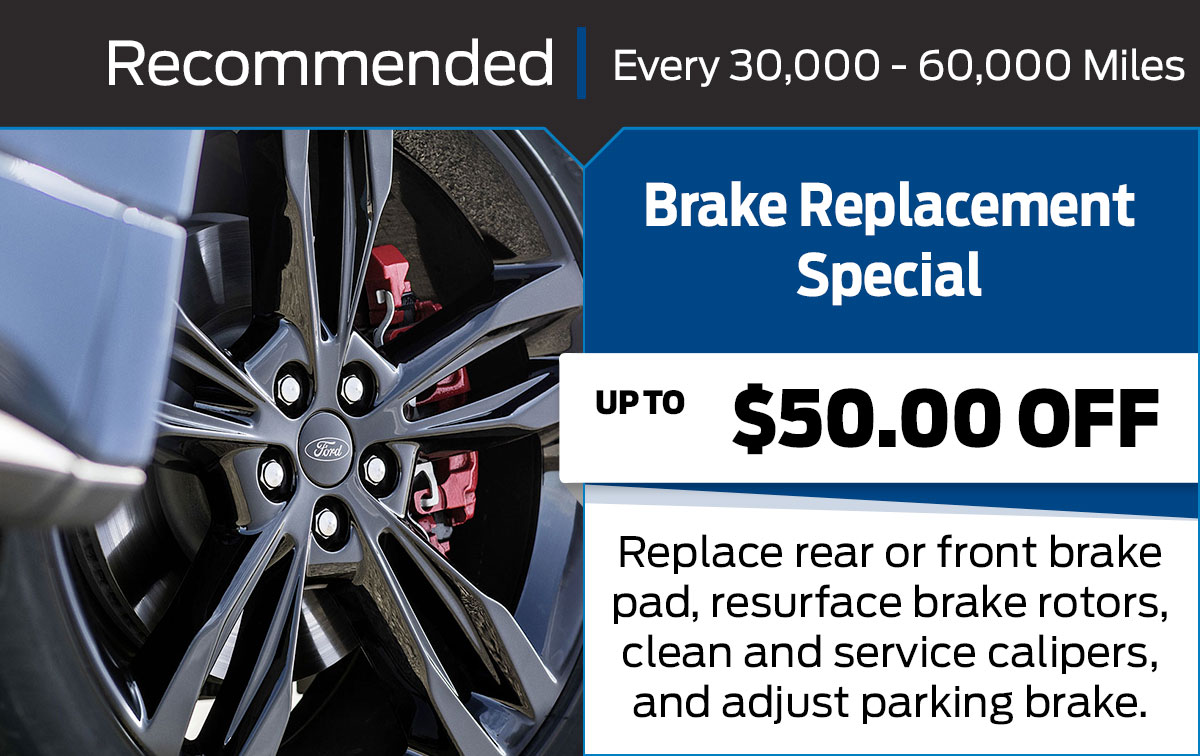 Brake Pad Replacement in Philadelphia, PA
For residents in Northeast Philadelphia, finding a place to get a front or rear brake pad replacement is easy. At Chapman Ford of Northeast Philadelphia, we provide auto repair services for people in Philadelphia, Levittown, and the surrounding area. We have recently upgraded our waiting room, and you can get your car serviced while you wait in comfort. Brake pad replacement can ensure that your car is safe to drive on the road. You can drop off your car the night before, or wait and have your brake pads replaced. Schedule your brake service online or over the phone at your convenience.
 Schedule Service
 Save to Phone
How Long Brake Pads Last
The brake pads on your car in Philadelphia should last around 50,000 miles. While longevity will depend on your driving habits, cars that spend more time on the highway tend to have brakes that make it near the 50,000-mile mark. Rotating tires helps prevent uneven brake pad wear, and this should be done two times a year. Check your brake pads to see how thick they are. If you estimate the pads are 1/4 inch thick or less, you should make an appointment for brake pad replacement soon. You may notice your brake pedal begins to vibrate when you press down, another sign that the brake pads probably need replacement.
Know When Your Brake Pads are Wearing Out
There are telltale signs that tell you your brake pads are wearing out. One major sign that you need new brakes is a squealing noise when you press the brake pedal. Once the squealing noise becomes constant, you need to get your vehicle in for service to avoid serious brake problems. If a grinding noise appears, this means metal is hitting metal. Continuing to drive your vehicle is not safe, and you are going to damage your rotors in the process if you keep trying to use your brakes. If you beleive your something may be wrong with your brake, stop by our service department!
 Schedule Service