Ford Brake Service in Philadelphia
Brakes with an unsafe level of wear and tear make the roads in Philadelphia, Levittown and beyond that much more dangerous for every driver. If you suspect your vehicle's brakes need repair or replacement or if you know for certain, contact Chapman Ford of Northeast Philadelphia. Our brake system service team will analyze your vehicle's brakes and perform the necessary repairs/replacement.
 Schedule Service
Braking System Inspection
Do not assume that your vehicle's braking system will function exactly as it should across posterity. Even a slight flaw has the potential to compromise brake functionality, putting you, your family and fellow Philadelphia drivers in danger. Rely on our brake system inspection team for a comprehensive analysis and you will find out whether your brakes are suitable. We inspect the entirety of the brakes from the pedal to the assemblies. This level of in-depth inspection requires the removal of the front and rear wheels. If we find anything is wrong with your brake components, be it the discs brakes, drum brakes or anything else, we will perform the necessary repair/replacement.
Brake Pad Replacement
Brake pad replacement at the optimal point in time will save you a bundle of money and possibly even prevent a costly accident. Only trust the proven experts to determine if your brake pads require replacement. If the pads fail to function as intended, the calipers, rotors and other system components will wear prematurely. Squealing sounds, growling or delayed stopping time are signs it is time for brake pad replacement. Furthermore, if your brake pad indicator light illuminates on the dashboard, you should immediately reach out to our team for service. In general, front and rear brake pads usually last about 30,000 miles.
Brake Fluid Exchange, Brake Rotor Resurfacing and More
Brake fluid service requires the analysis and exchange of liquid within the brake system. When there is ample fresh brake fluid, the brake pedal movement extends through the systems for timely stops. Chapman Ford of Northeast Philadelphia will analyze your vehicle's brake fluid level, replace it if necessary and ultimately make your vehicle that much safer. Our brake fluid testing is as comprehensive and accurate as it gets. Put your faith in our team and we will level with you about your brake fluid, the potential need for brake rotor resurfacing/replacement and additional components of your vehicle's braking system.
 Schedule Service
Brake Pad Replacement Services at Chapman Ford
It won't take more than an hour to have brake pads replaced on your vehicle. We offer an updated waiting room, or you can drop off your car and take an Uber within ten miles of our service center to work for the day. At Chapman Ford of Northeast Philadelphia, we provide high-quality customer service for every vehicle we service. We will take a careful look at your brake system, and determine if new brake pads are the only problem going on with your brakes.
Complimentary Chapman Ford Amenities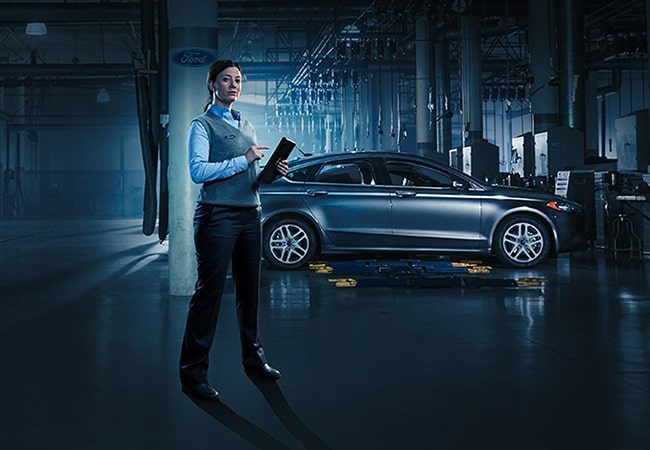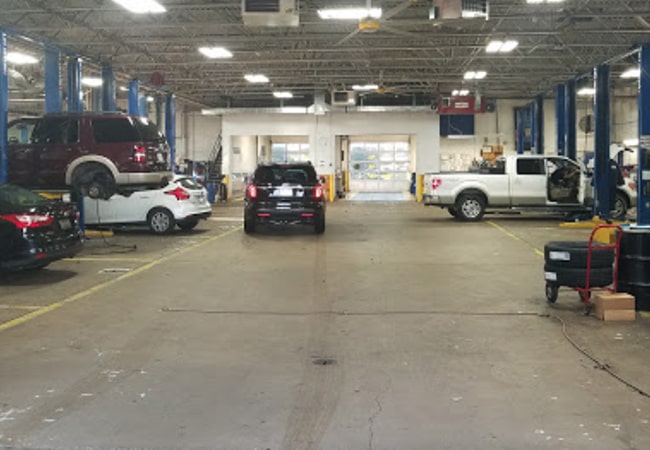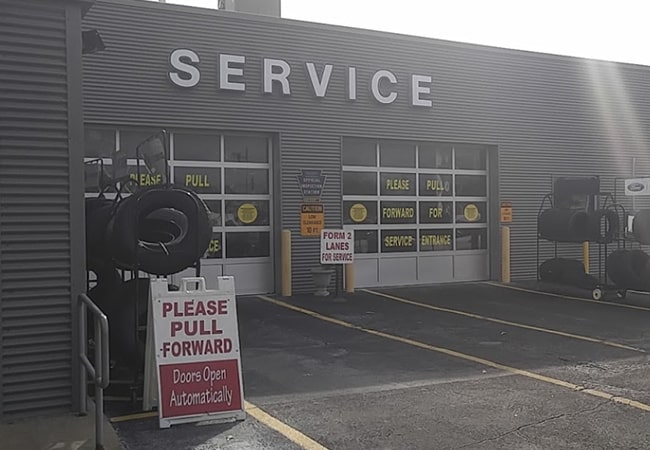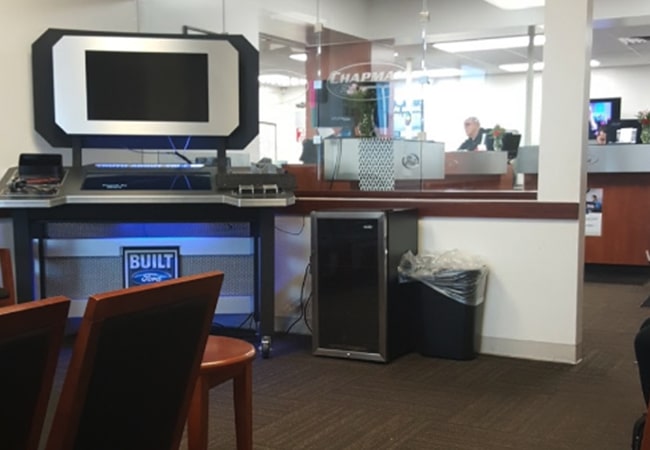 Uber Service Within 10 Miles (daytime appointments only)
Comfortable, Newly-renovated Waiting Room
Factory-Certified Technicians