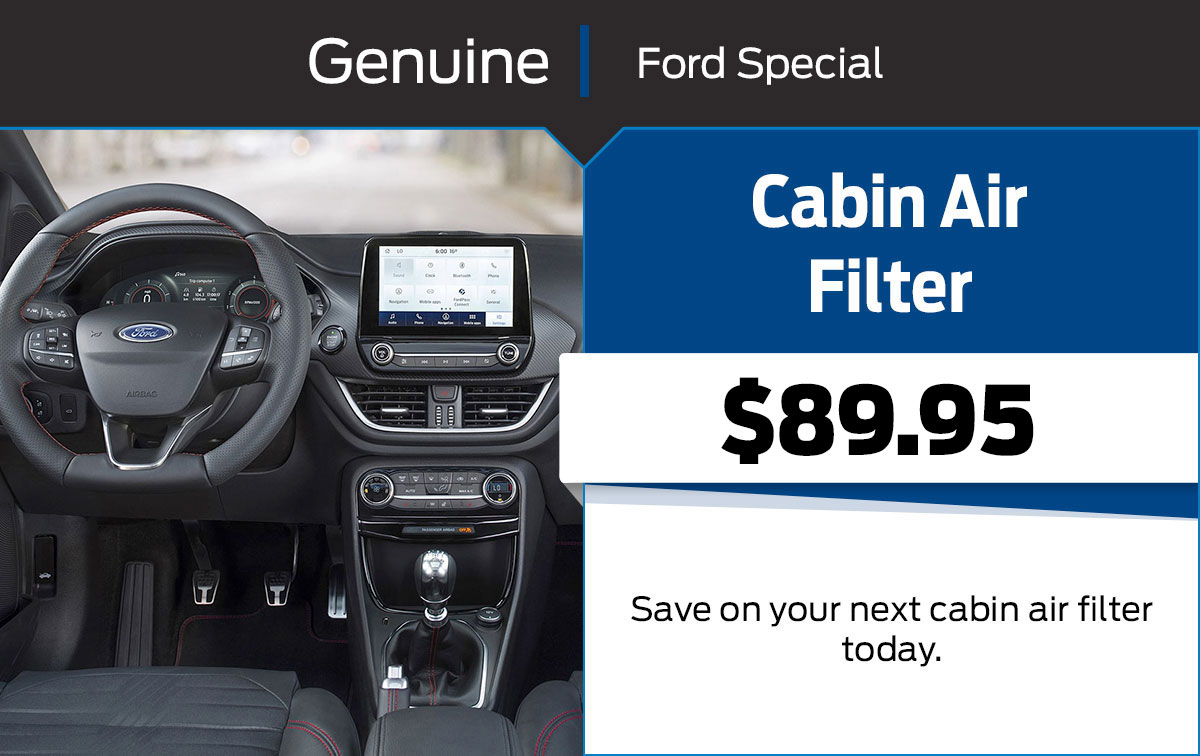 Chapman Ford Cabin Air Filter Replacement
The cabin air filter directly contributes to your overall experience every time you step foot in your vehicle. This is why cabin air filter replacement service is an important one to schedule. Keep your cabin fresh and free of pollutants at Chapman Ford of Northeast Philadelphia.
 Schedule Service
 Save to Phone
What is a Cabin Air Filter?
The purpose of a cabin air filter is to improve the cleanliness of the air that enters your vehicle cabin. This is the air you breathe while driving or being a passenger in a vehicle so keeping up with filter replacement is important. A clean filter keeps pollution from outside of the car from entering inside and also minimizes allergens. It can keep your car smelling fresh and clean. The cabin air filter also makes sure the air is free of pollutants that could make it difficult to breathe or that may cause irritation to the lungs or eyes. The filter is typically located in the glove box of your vehicle and is easily accessible. This filter is essential to consistently enjoy the time spent in your car.
When to Replace the Cabin Air Filter
The filter does not need to be changed frequently. Depending on where you drive can impact how often you need to change the filter because it directly affects how dirty the filter gets. Typically, you will want to change this filter every few months. If you drive in the city where there is the possibility for a lot of pollution to enter the cabin, or if you drive dirt roads, these factors can cause you to need to schedule filter replacement more frequently. If your normal driving route isn't riddled with dirt, pollen, or other pollutions, you should be able to easily make it six months between each replacement service.
 Schedule Service