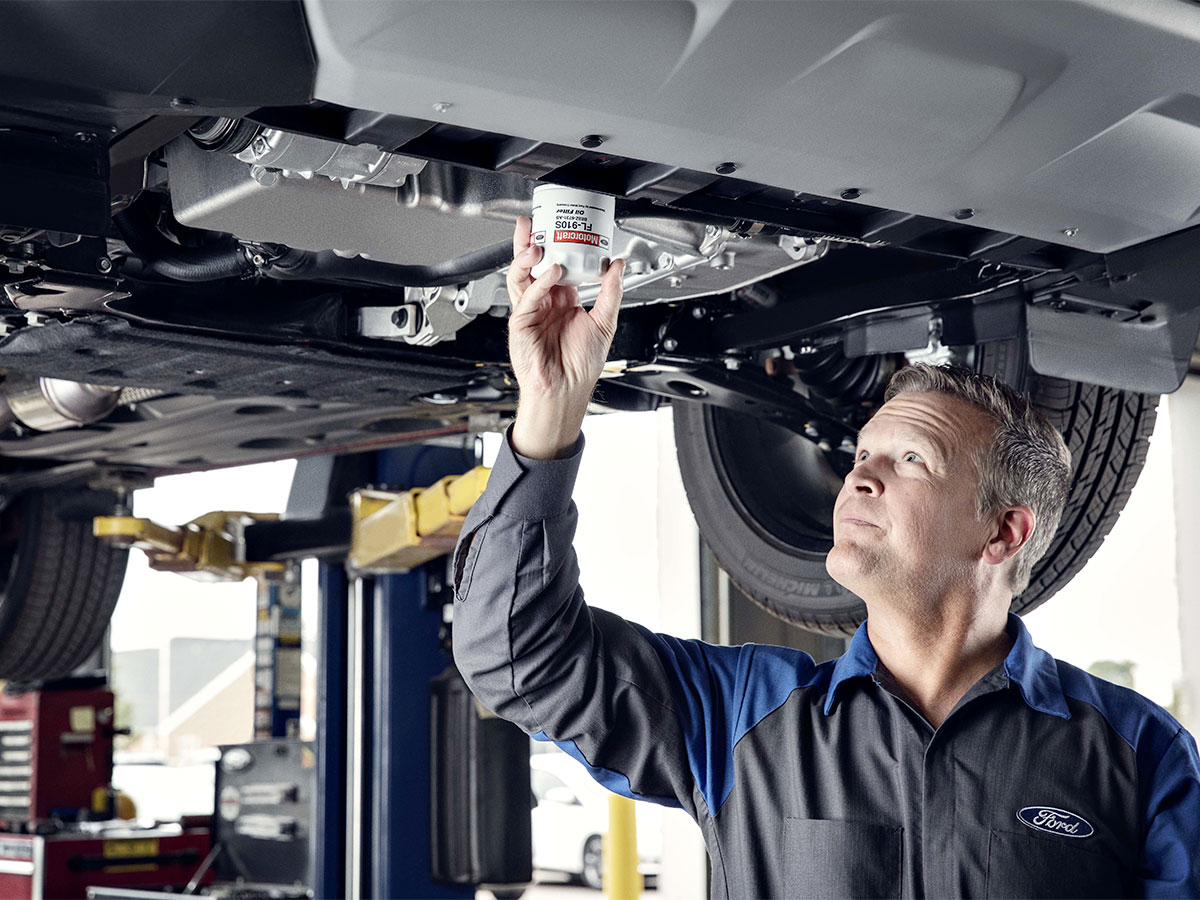 Take Care of Your Vehicle With a Conventional Oil Change
Engine oil changes are relatively simple and straightforward, but a hectic schedule can make such an important service for your Ford vehicle easy to forget about. Not changing your oil can have serious consequences for your engine's performance, economy, and longevity. Stay on top of your vehicle's service needs by scheduling a conventional oil change with Chapman Ford of Northeast Philadelphia. Proudly serving the Philadelphia, PA and Levittown, PA areas, we offer fast, quality service and stress-free experience that'll have you looking forward to each and every visit.
 Schedule Service
 Service Specials
Reasons to Change Your Oil Regularly
Conventional engine oil not only keeps your vehicle running smoothly by lubricating the engine's moving parts, but it also draws away some of the heat your engine generates while it's running. Conventional oil starts out pristine, but it will pick up various dirt particles and other contaminants as it circulates within the engine. Your oil also contains detergents, boosters and other additives that slowly lose their effectiveness as the oil gets dirtier and more worn. Eventually, the oil becomes so dirty and worn out that it needs to be exchanged with fresh, clean oil.
The Best Time for an Oil Change
Once upon a time, conventional wisdom surrounding dictated that vehicle owners have their oil changed every three months or 3,000 miles, whichever came first. These days, advances in oil technology have made such wisdom obsolete and now today's conventional oils can go a bit farther. Ford recommends you change your conventional oil every 7,500 miles under ideal driving and environmental conditions. However, you may find yourself having your oil changed sooner if you regularly do any of the following with your vehicle:
Idle for extended periods
Drive-in extreme heat or cold
Regularly tow or haul heavy loads
Use your vehicle solely for short trips
 Schedule Service