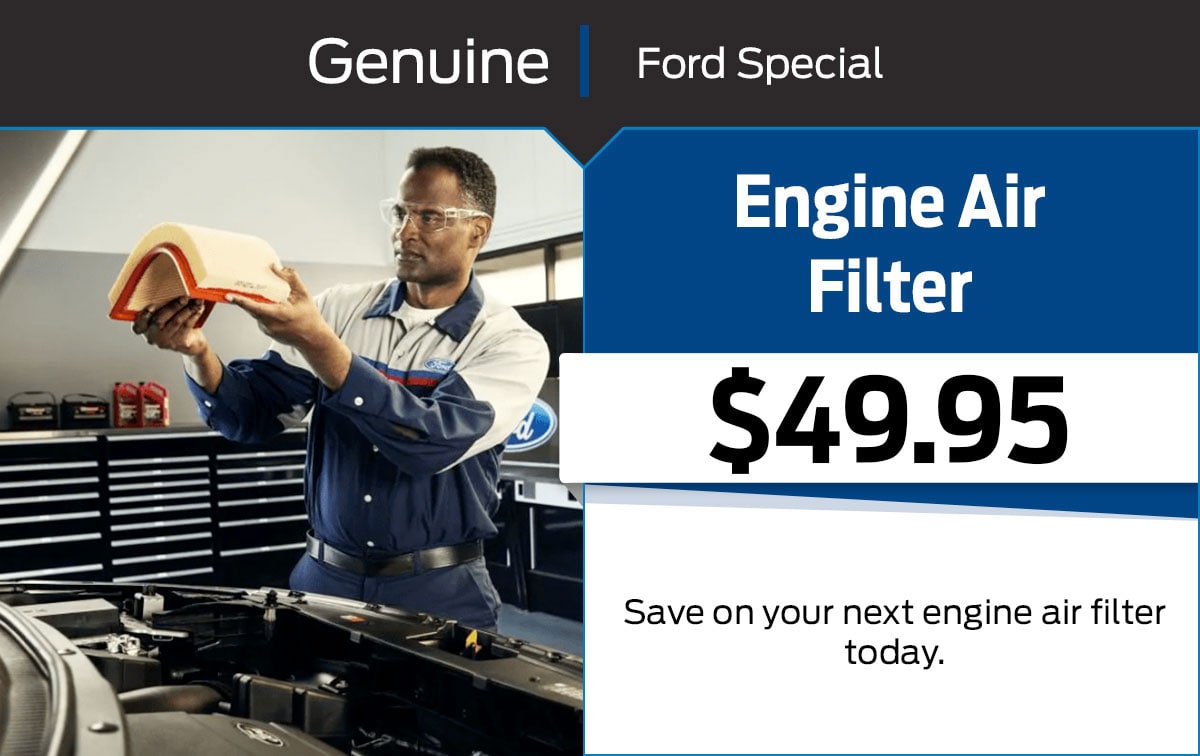 Maximize Fuel Economy with Engine Air Filter Replacement in Philadelphia
Four seasons of driving weather put your car's engine through a lot in the greater Philadelphia area. Over time, you might notice you are getting poor fuel economy. Your engine might even stutter and stumble while accelerating. Those all are signs of a bad engine air filter and your engine needing a tune-up. Our ASE-certified technicians at Chapman Ford of Northeast Philadelphia can do a full engine air filter replacement and tune-up service on any make or model vehicle. 
 Schedule Service
 Save to Phone
The Purpose of Engine Air Filter Replacement
We remove your old engine air filter and give it a thorough inspection. If it is dirty, has tears, or the gaskets are worn out, we replace the entire air filter with a brand new one of your choice. We can put a Ford OEM air filter from our parts department that will fit and work perfectly. We also have high-flow air filters from K&N and other popular aftermarket brands that give you even more airflow in the combustion chamber, more engine power, and better throttle response. A brand-new engine air filter will help to ensure only clean air reached the combustion chamber and provides the best possible engine power and performance.
Reasons Replacement is Needed
An engine air filter collects dust, dirt, and other contaminants over time. That is especially true with the occasionally extreme summertime rainstorms and snowy wintertime travels. The engine air filter does its job well for many thousands of miles but eventually gets too dirty and clogged to work as designed. They also can develop tears in the filtering material and worn out gaskets and seals that could allow unfiltered air into your engine compartment. That leads to poor running and bad fuel economy until fixed. An engine air filter replacement service will take care of it quickly and affordably.
 Schedule Service