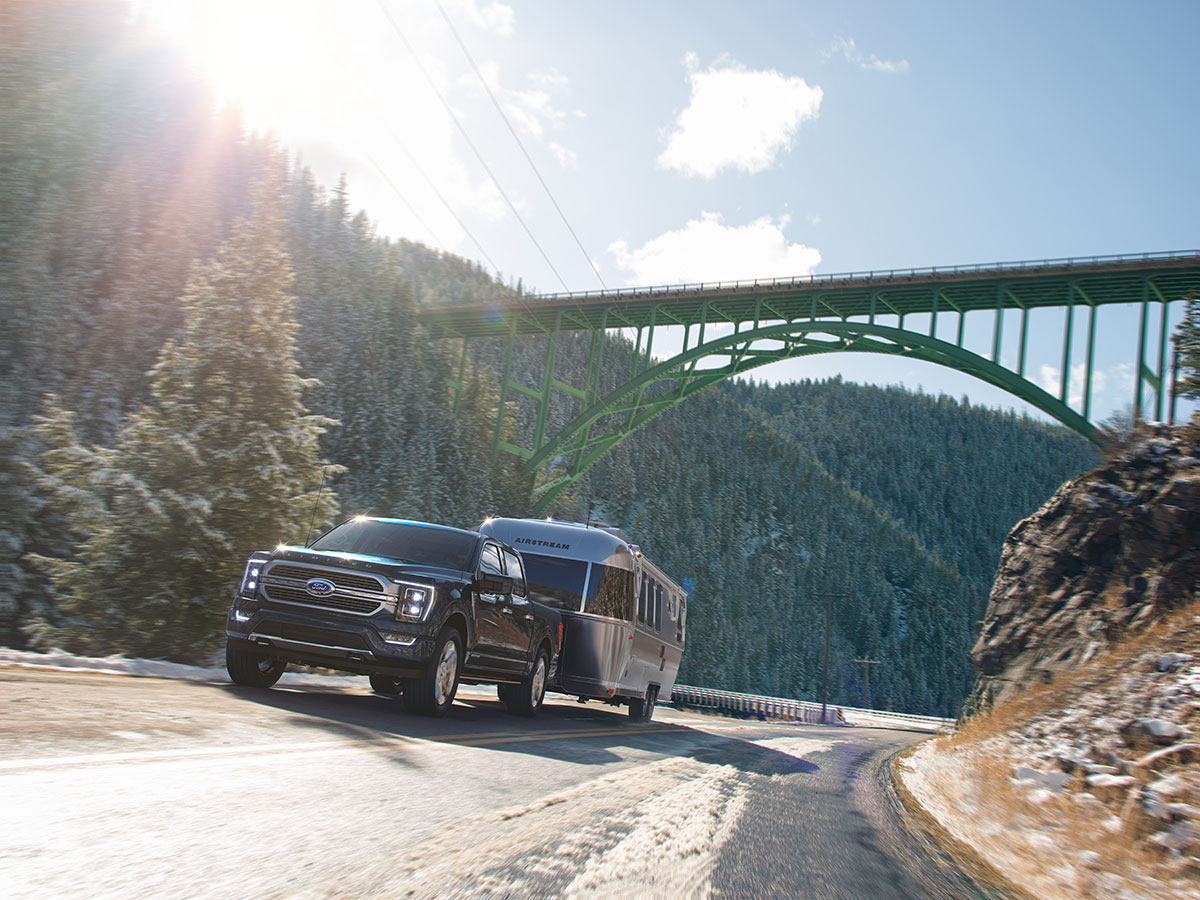 We Care About Your F-150 Engine in Northeast Philadelphia
At Chapman Ford of Northeast Philadelphia, we love trucks. We know that a pickup truck is something unique, and the key to that uniqueness is the engine. The experts agree that the best thing you can do for your Ford engine is to change the oil regularly. Our factory-trained technicians are ready to change your F-150's oil and make sure your engine is taken care of. We can help you know exactly what oil is best for your driving situation.
What Type of Oil is Right For Your F-150 Engine?
Multiple types of oils can go into your engine, and it all depends on what you want and what your engine needs. Here's a quick explanation of the types of oil and their unique qualities:
Conventional Oil: Conventional oil has been used in cars since they first were invented. It's a derivative of crude oil that's been used in automotive engines since they were invented. It's usually the most economical option for an oil change.
Synthetic Oil: Whereas conventional oil is harvested, synthetic oil is created. It's synthesized by scientists who use only the best mineral oils and additives to create a blend uniquely tailored to your engine's situation. Our expert team can help you know what is best for your driving situation.
Semi-synthetic Oil: Semi-synthetic oil is a blend of synthetic and conventional oil. Depending on the ratio of synthetic and conventional oil, it can also be tailored to your car's situation. We'll help you decide what blend would work best.
Diesel Engine Oil: Diesel engine oil is specialized for a diesel engine. Since diesel engines have much higher heat and pressure stress, they need special oils to keep everything running smoothly. Your diesel engine deserves the best, and we can help you decide what type of diesel engine oil is best.
Our Services Come With Convenience
If you're busy during your day, have no fear. We have night drop-off until 8pm M-F, and our online service scheduling makes it so that you can choose when is convenient for you. If you need a courtesy shuttle, a local Uber, or a rental, we also have those available to get you where you need to go. Our comfortable, newly-renovated waiting room will keep you relaxed while we work on your truck if you can stay around. Your convenience is our priority!
 Schedule Service