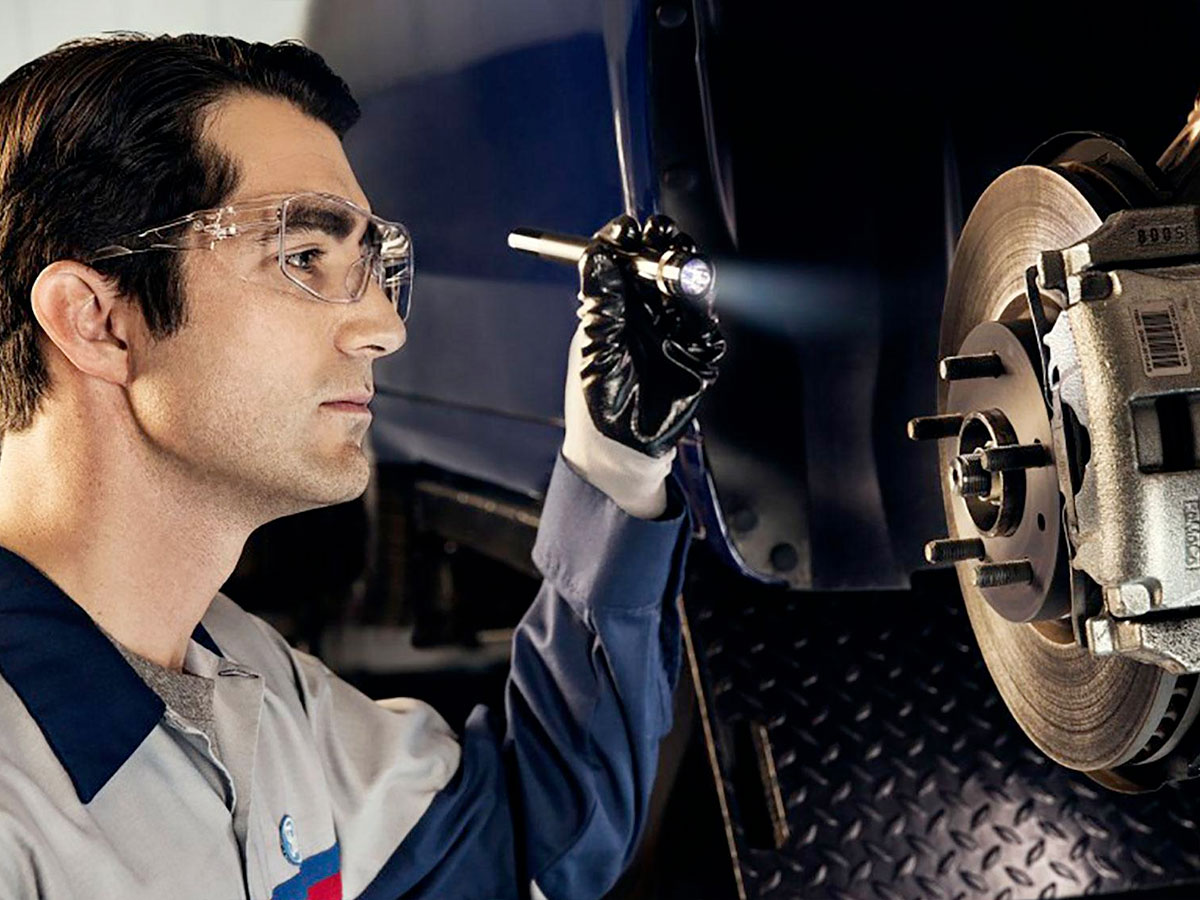 Ford Front Brake Pad Replacement in Northeast Philadelphia
The braking system is an incredibly important part of your car. When you have a good braking system, you can benefit from being able to stop your car quickly whenever you need it. To keep your brakes safe for years to come, you should do all required maintenance and repairs. One service that you are going to need to do from time to time is a front brake pad replacement service. 
 Schedule Service
 Service Specials
What is Front Brake Pad Replacement?
When you come in for a brake pad replacement service, you can normally expect that the technician will first inspect your brakes and brake pads. They will then determine whether they need to be replaced. If they do need to be replaced, the technician will remove the current brake pads and then install a new set. You should have your brake pads checked with any service and also bring your car in if you notice a grinding sound when using the brakes. 
Front Brake Pad Replacement Intervals
If you believe that you do need a front brake pad replacement, you should come in for the service as soon as you can. Scheduling front brake pad replacement on time ensures that your vehicle has a reliable set of brake pads at all times. This will ensure that you are able to protect your brakes, even when you use them during challenging driving situations.
Missing Brake Services
If you do need a front brake pad replacement service done and you delay the service, it could be an issue for you in the future. The biggest issue that could come about will be if your brake pads wear to thin and are no longer protecting your brakes. When this occurs, your brakes will start to wear down quickly and will no longer allow you to stop your car quickly when you need to.