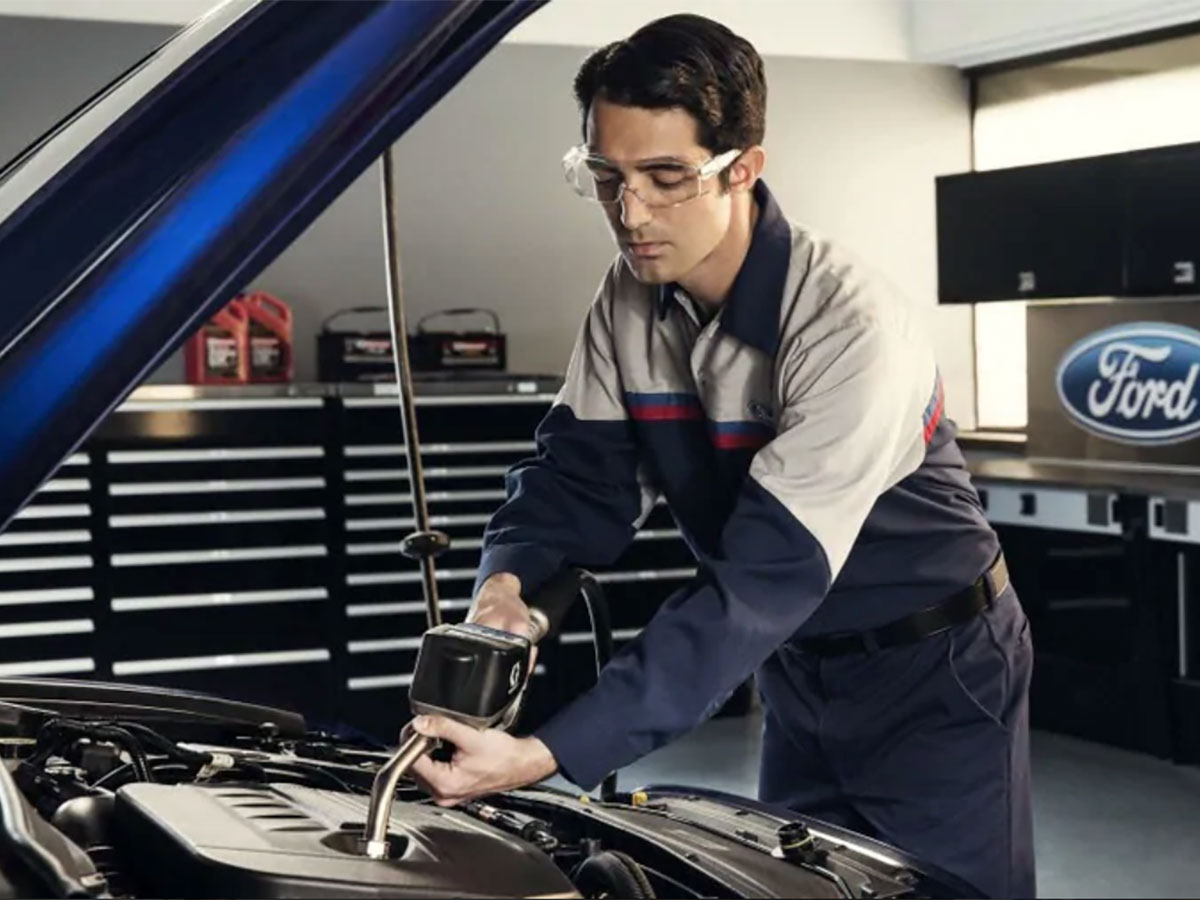 Synthetic Oil Change in Northeast Philadelphia
The key to enjoying your Ford for many miles to come involves keeping up with regularly scheduled service, including regular oil changes. Dirty oil not only adds wear and tear on your engine, but it can also cause sluggish performance and poor fuel economy. If your Ford vehicle uses synthetic oil, then don't hesitate to schedule your next synthetic oil change with Chapman Ford of Northeast Philadelphia.
 Schedule Service
 Service Specials
What Makes Synthetic Oil Different
You've probably heard about synthetic oil. Depending on which Ford model car, truck, SUV or van you own, chances are it also uses synthetic oil. So, what makes synthetic oil so different from conventional oil? Both oils come from the same source, but synthetic oil undergoes a more rigorous refinement and distillation process that creates a fundamentally different oil. You'll get fewer impurities and more uniform molecules for reduced friction and reduced deposits. These benefits result in an oil that offers better protection under extreme temperatures and better performance for your engine. You'll also see less wear than with conventional oil.
What Happens When You Don't Change Your Oil
Life gets hectic sometimes and it's easy to forget about your synthetic oil change. But you shouldn't go too long between oil changes. With time and mileage, your oil steadily picks up various contaminants and debris as it circulates throughout the engine. Detergents and other additives also break down with age and use. Eventually, your engine oil becomes too worn and contaminated to provide adequate protection for your engine's moving parts, leading to increased wear and reduced performance. To keep this from happening, you should always schedule your synthetic oil change according to the mileage mentioned in your owner's manual.
 Schedule Service