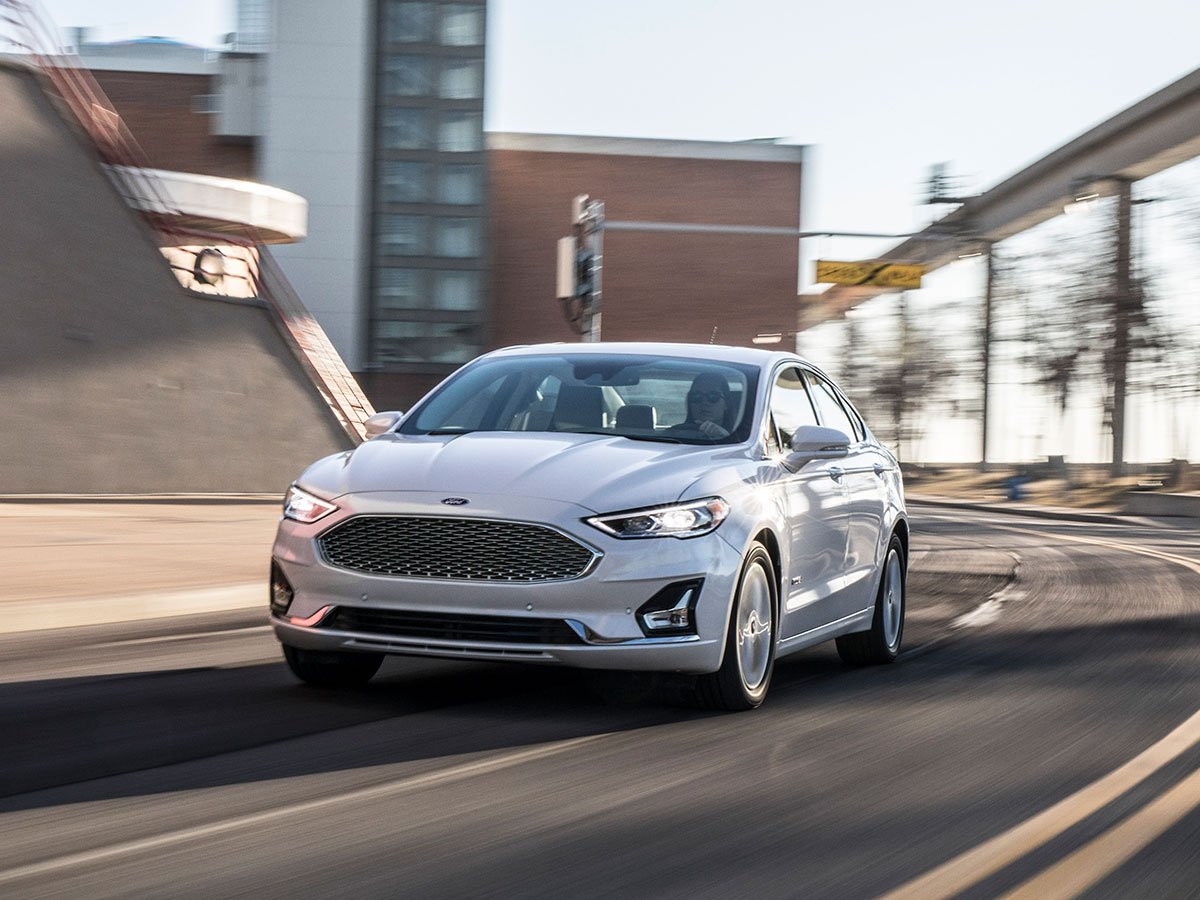 Ford Fusion Service in Philadelphia, PA
We invite you to get your Ford Fusion serviced or repaired at our state-of-the-art facility at Chapman Ford of Northeast Philadelphia. We are located in Philadelphia, PA, serving all surrounding locations, including Levittown, PA. We can perform an oil change, battery replacement, tire service, brake service, transmission service, and more. We offer high-quality certified Ford parts for any replacement service required for your vehicle.
Ford Fusion Oil Change
The engine of your Ford Fusion will deliver its maximum fuel efficiency and performance if it gets high-quality engine oil. At Chapman Ford of Northeast Philadelphia, we carry Ford-approved engine oil products, including engine oil and air filters. If you are unsure how often your Fusion requires an oil change, just bring your vehicle to our service center, and we will be glad to guide you.
Ford Fusion Battery Replacement
A weak battery might not last long, especially with harsh environmental conditions. Allow our expert technicians at Chapman Ford of Northeast Philadelphia to check the battery's condition in your Ford Fusion. If the battery has gone weak, we can install a fully compatible battery in your Ford Fusion.
Ford Fusion Transmission Service
For your Ford Fusion has to function at its best, the transmission system needs to be serviced to remain in excellent condition. We can check the transmission system through a physical inspection, road test, pan examination, and other types of inspection services. For any issues with the system, we can do a complete transmission replacement, part replacement, or repair service.
Ford Fusion Brake Service
When the brake system starts to underperform, the safety of the driver and passengers is at risk. We can perform an inspection of the brake system to guide you if your Ford Fusion requires any brake service. The most common brake services include brake pad replacement and brake rotor resurfacing.
Ford Fusion Tire Service
Tire services offered at our facility include tire inspections, tire balancing, new tire installation, wheel alignment, tire patch and repairs, and other types of tire services. Having properly functioning tires can help improve your vehicle's handling, maximizing vehicle safety, and more.
 Schedule Service