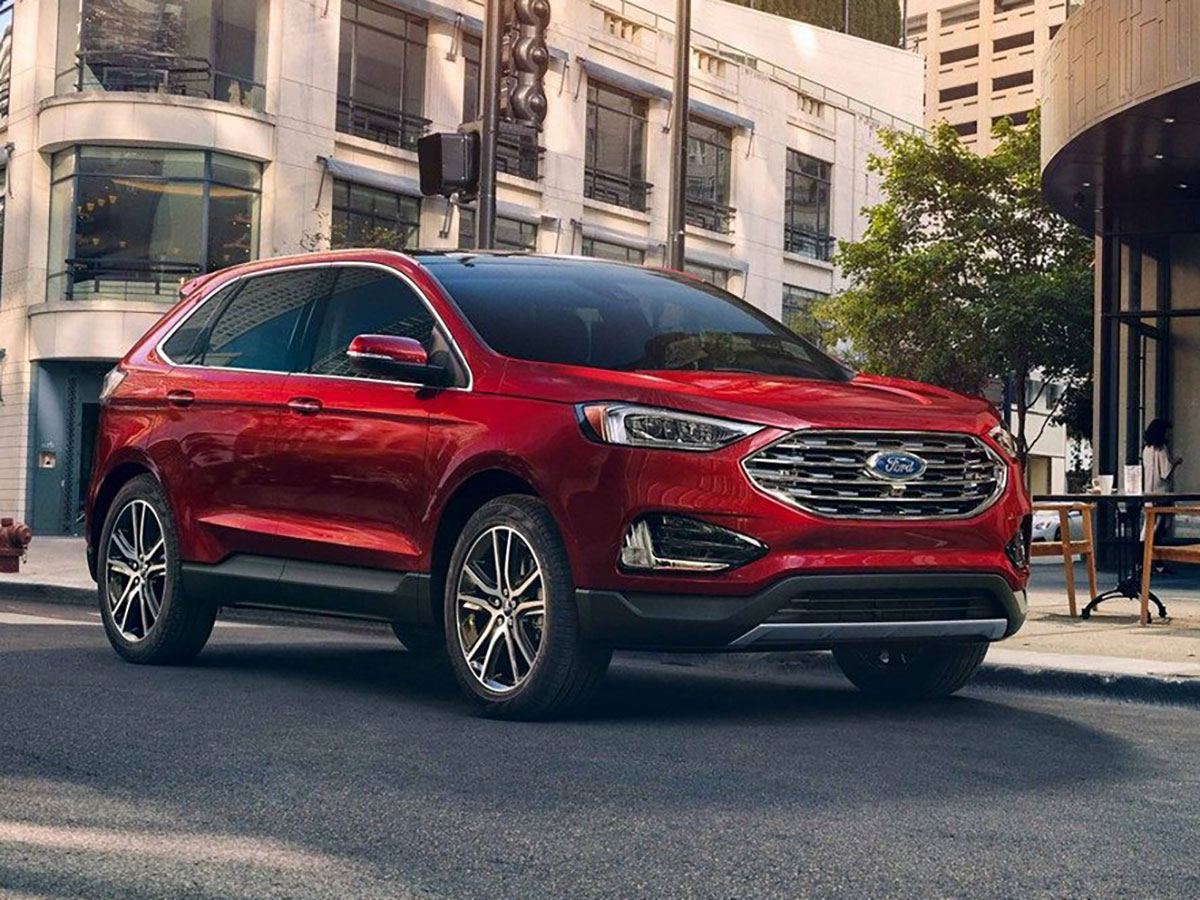 Ford Brake Services Near Levittown, PA
Taking care of your vehicle is an essential part of staying safe while out and about on the roads. Of all the systems and parts in your vehicle, the braking system is perhaps the most important for a safe driving day in and day out. Without quality brakes, it can be difficult to stop in time and result in crashes and serious accidents while driving. Coming to Chapman Ford of Northeast Philadelphia for brake checks and maintenance services on your Ford vehicle is the best way to avoid accidents down the road.
Brake System Inspection Services Near Levittown Pennsylvania
One of the best things you can do to keep your vehicle in good working order is to get regular brake system inspections done. Catching problems early on makes them easier to fix and usually means any work is less expensive too. Something that is minor can quickly get out of hand if it is ignored, so getting an inspection done regularly is essential for your vehicle. The skilled and experienced team at Chapman Ford of Northeast Philadelphia can perform brake system inspections on all Ford brand vehicles.
The Importance of Regular Brake Pad Replacement
Regular inspections and routine maintenance are important to keep your braking system in good working order. One of the most common brake services provided at Chapman Ford of Northeast Philadelphia is a brake pad replacement. Brake pads help provide the traction needed to slow your vehicle down so you can safely stop. Bad brake pads are often the cause of major accidents in the Philadelphia, PA area. Thankfully they can be replaced as needed for optimal vehicle performance at any licensed Ford dealer in the area.
Benefits of Brake Fluid Exchange Services
Brake fluid helps enhance the pressure exerted on the brake pads to help you stop quickly and easily. If the fluid runs dry, either from excessive use or due to a leak in the hydraulic brake system, your brakes will not work as well. Getting the brake fluid checked and replaced, and fixing any detected leaks will help keep your vehicle operating safely. The best brake services available in Levittown, PA are right here at Chapman Ford of Northeast Philadelphia, so come by today for the best auto services available.
 Schedule Service