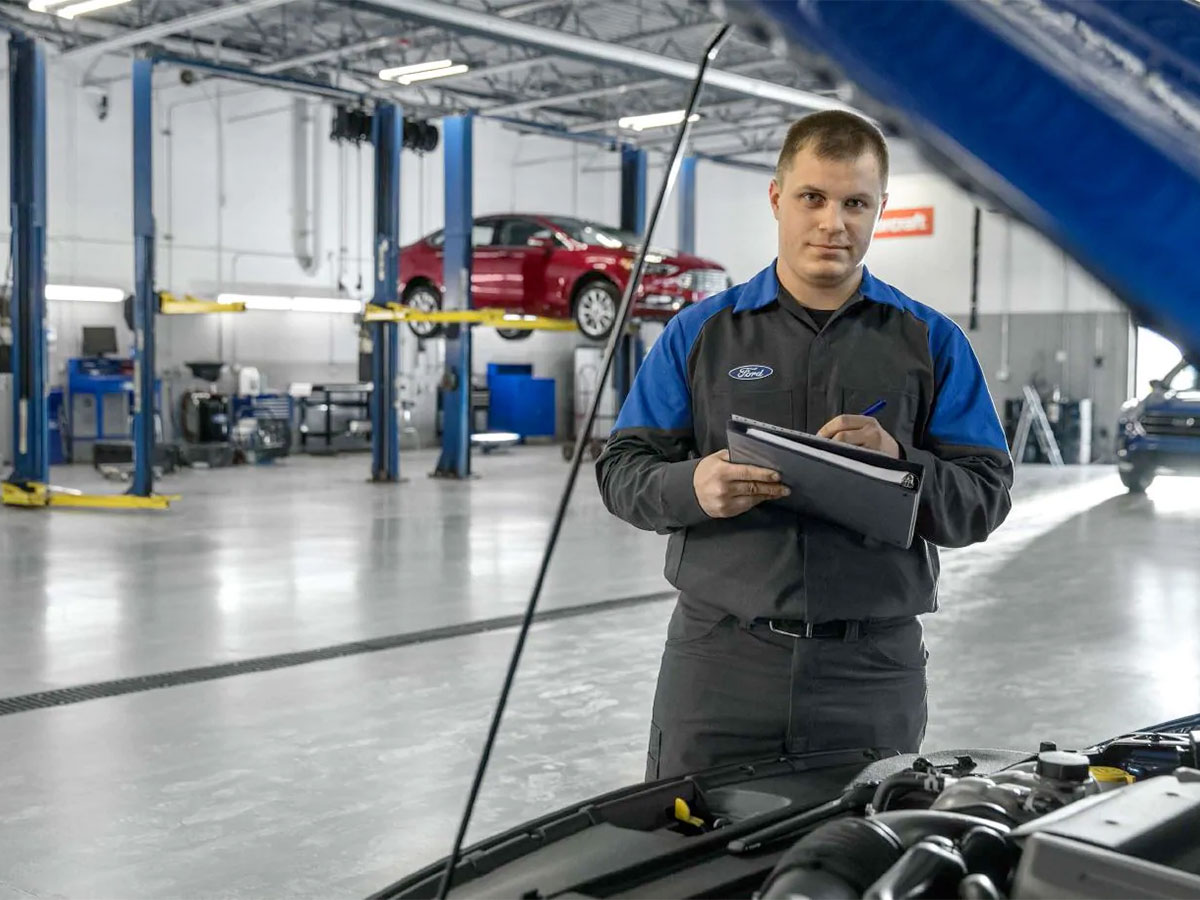 Free Multi-Point Inspection at Chapman Ford of Northeast Philadelphia
Did your Ford's last routine maintenance or repair service include a free multi-point inspection? We conclude every service with a free multi-point inspection by a factory-certified technician at Chapman Ford of Northeast Philadelphia!
What is a Multi-Point Vehicle Inspection?
Your Ford is a sophisticated yet delicate machine that has a ton of different systems within it that work together to help it run. That being said, we all know about individual system inspections, such as the engine, transmission, and brakes. With a multi-point vehicle inspection, a factory-certified technician that knows your Ford model professionally will perform a thorough and comprehensive assessment of all primary systems and components.
Qualified Ford Experts Performing Multi-Point inspections
When you need a proper physical health assessment, don't you choose a qualified doctor? When you need an accurate evaluation of your Ford's health, who else is more qualified for the task than our factory-certified technicians that know your Ford professionally? Since we do this for free and for a living, it makes perfect sense to drive from Levittown or Philadelphia to see us at Chapman Ford of Northeast Philadelphia.
Why Do You Need a Multi-Point Inspection?
A multi-point inspection helps you know the best way to stay on top of routine maintenance, which ultimately helps achieve peak reliability for as long as possible. If you aren't a factory-certified technician, our free multi-point inspection will provide information that helps reduce uncertainties about what maintenances need to be completed and when in terms of getting the most out of your Ford.
 Schedule Service