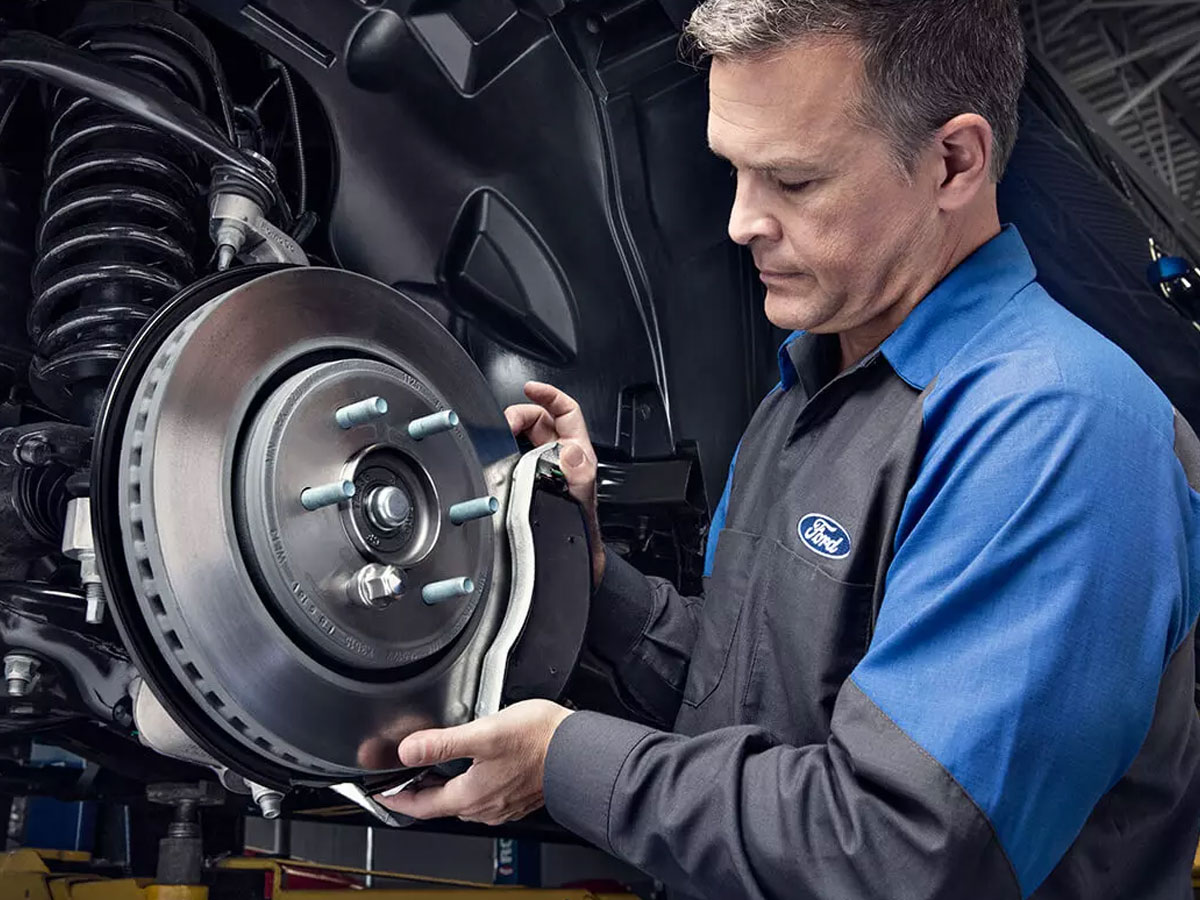 Rear Brake Pad Replacement in Philadelphia
Your braking system is a crucial step in maintaining the safety of your vehicle when you are driving. Simply put, driving with faulty brakes can lead to serious problems, including dangerous accidents. Luckily, this can be avoided with a rear brake pad replacement service. Depending on your vehicle's specific brake configurations, our factory certified Ford auto technicians will diagnose and inspect the brake system for damages and wear. Old brake pads will be removed and replaced then tested to make sure they are functioning properly. 
 Schedule Service
 Service Specials
Reasons to Maintain Your Brake Pads
Your brake pads are a critical part of your vehicle's entire brake system. Brake pads don't just assist in stopping a vehicle, they can affect rotors, discs, and other components in negative ways when they affect are worn. Maintaining your brake system is the best way to avoid expensive repairs of these and other parts. The safety of your vehicle is another major reason to have this service done at scheduled intervals. Without properly functioning brakes, your vehicle will not be able to stop which can lead to a serious accident.
Neglected Brake Service
Brake pads wear down over time. Noises and the way your vehicle drives can tell you when your brake pads have gone bad. There are some signs that can indicate that they need replacement. They include:
High pitched noises from wear indicators imbedded in brake pads indicating the need for replacement
Grinding sounds that mean calipers and discs may be damaged from no brake pads
Less than ¼ inch thickness left on pads
These and other indicators are signs that brake pads need replacing. Following your vehicle's manufacturer's recommendations is another way to make sure your vehicle's braking system is working at peak performance. Failure to maintain properly working brakes can lead to costly repairs and cause unsafe driving conditions.   
 Schedule Service