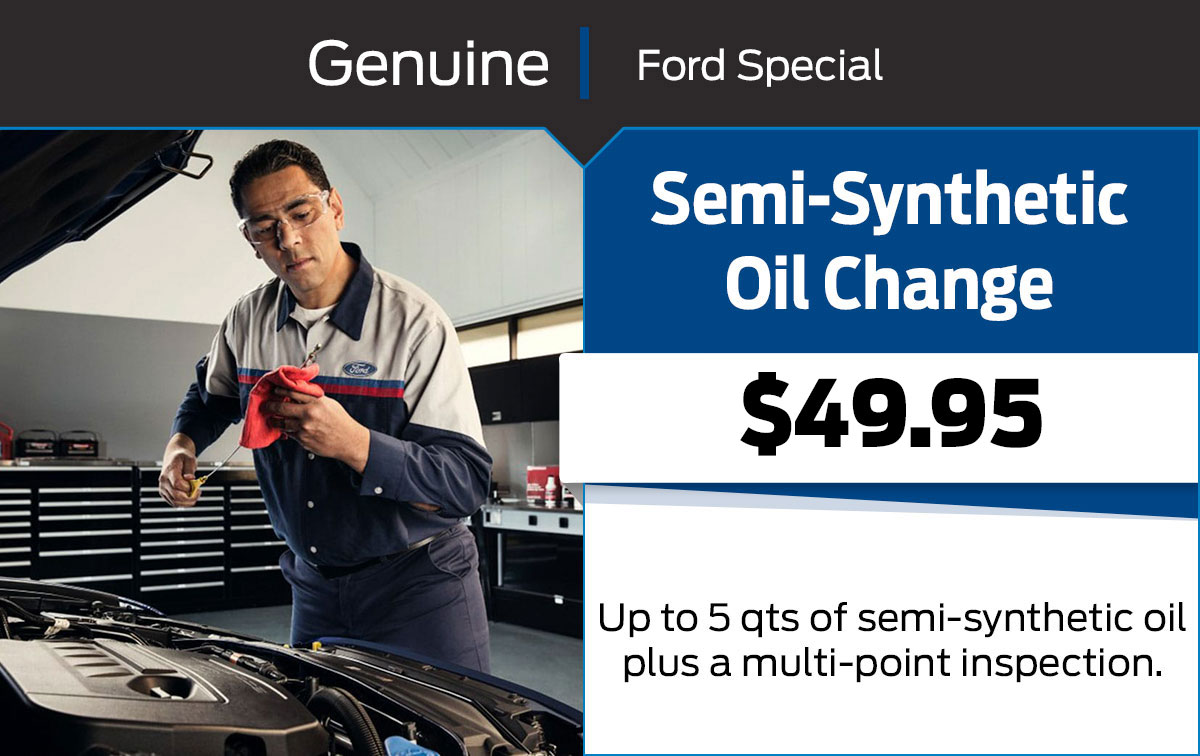 Visit Chapman Ford of Northeast Philadelphia, PA for Semi-Synthetic Oil Change Service
Oil changes are some of the most common services your Ford will need. This is because oil keeps your vehicle's engine lubricated, but it will wear down and need to be replaced after a while. When your Ford needs a semi-synthetic oil change, head to Chapman Ford of Northeast Philadelphia, PA, serving Levittown and beyond. Learn more about our semi-synthetic oil change service here!
Why Choose Semi-Synthetic Oil?
When it comes to oil, there are two main choices: conventional and synthetic. Conventional is a mineral oil made from refined crude oil, while synthetic is further synthesized. Synthetic oil can be made from crude oil, but it isn't always made this way. After extensive testing by groups like AAA and others, it has been shown that synthetic oil is superior to conventional oil. Unlike conventional oil, synthetic oil has been altered at the molecular level. Its even molecular structure and lack of impurities means that it does a better job of keeping the moving parts of your engine lubricated. It can better withstand heat and cold than conventional oil, and the detergent additives can help keep your engine cleaner. In fact, synthetic oil can help actively clean sludge deposits from inside your engine. It also lasts longer than conventional oil! However, there is one downside to synthetic oil. It is notably more expensive than conventional oil. Enter semi-synthetic oil, also known as synthetic blend oil. This oil is a mixture of conventional and synthetic oil. It's not as expensive as synthetic oil, but it lubricates, cleans, and protects your engine more effectively than conventional oil does.
Why Choose Chapman Ford of Northeast Philadelphia for Semi-Synthetic Oil Change Service?
There may be other oil change shops in Philly, but Chapman Ford of Northeast Philadelphia is the better option. We use only Ford-approved oil to ensure the integrity of your engine remains intact. We also have certified technicians who know the ins and outs of your Ford. What's more, we offer regularly updated service coupons to help you save even more on our impressive service.
 Schedule Service