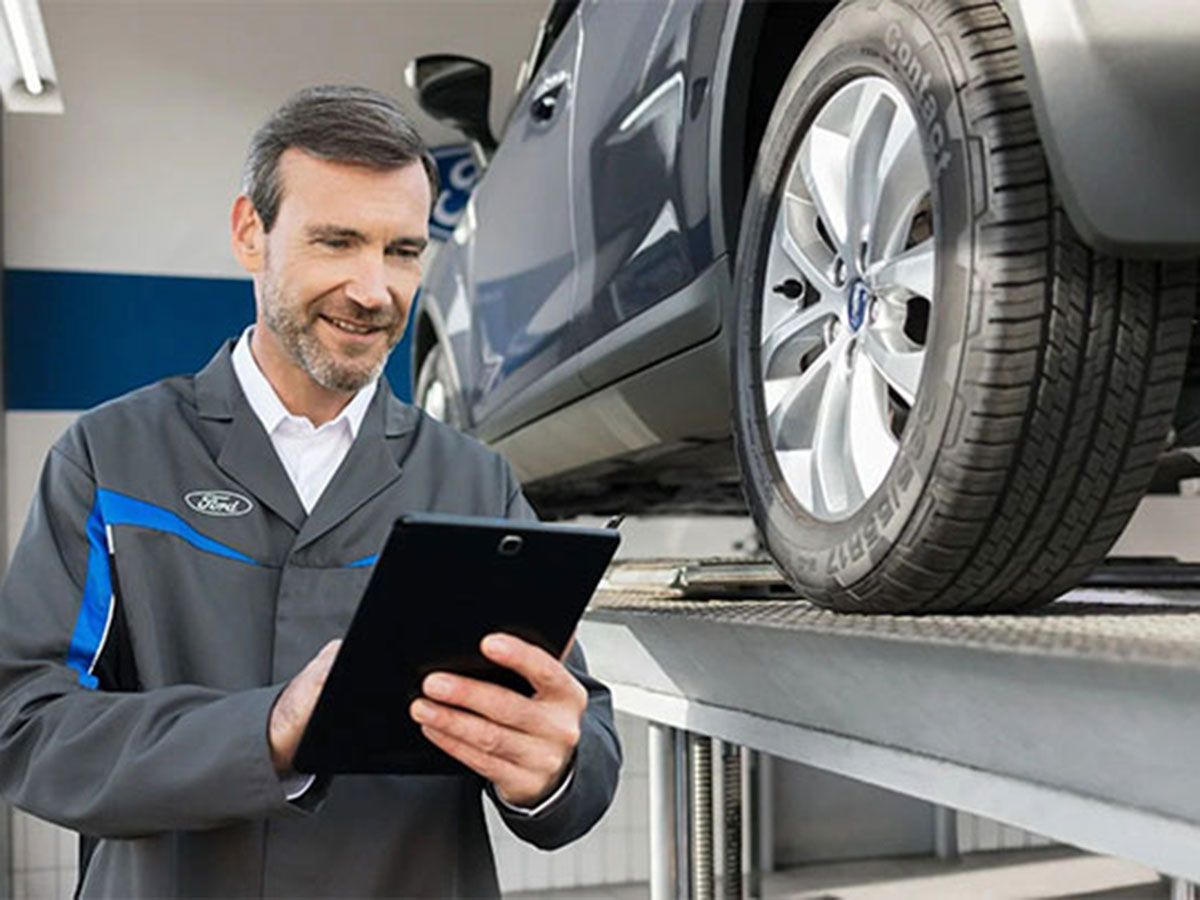 Pennsylvania State Inspections in Philadelphia
To drive a car on the road legally it is required that it be tagged in the state that it is going to be licensed in. In order for a car to be licensed, it also has to be inspected. State inspections are important to make sure your car is going to be safe on the road and that it can be driven. Visit us today at Chapman Ford of Northeast Philadelphia for a Pennsylvania State Inspection on your vehicle completed by our certified technicianss.
 Schedule Service
 Service & Parts Specials
What is a State Inspection?
In order for a car to be driven, it does need to be licensed or tagged and to do that, it does need to be inspected in the state in which it is going to be licensed. State inspections work to make sure that the car is safe to drive, that it has all the safety systems in place that need to be there, that it is within safe emissions ranges and more. This means that the car is going to be safe for you to drive as well as safe for other drivers that might be on the road with your car. You do have to have state inspections for cars that are being sold in different states, cars that are new that have not been tagged before, and when cars are being retagged.
Importance of State Inspections
Inspections are important as they do help to point out crucial issues that might emerge with your car. Say you purchase a car from a car dealership and you need to have it tagged in the area where you live. The car will be inspected by the dealership but if there is something that was missed for instance, the state inspection will catch that problem so that it can be fixed and the car can be safe. It is important that your car is inspected so that it does meet all the safety requirements of the state where you live and so that it is also going to be legal to drive.
 Schedule Service