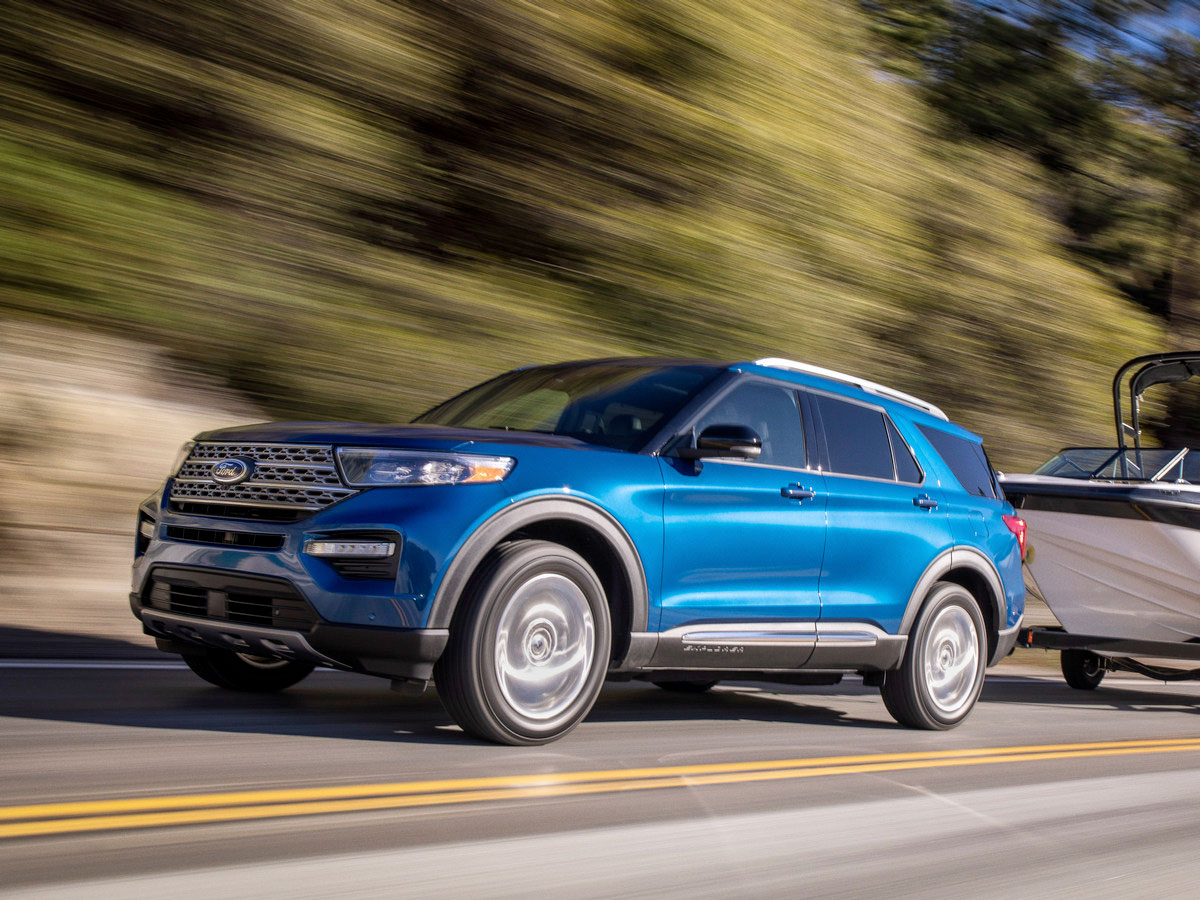 Ford Transmission Replacement in Northeast Philadelphia
Do you have a Ford with a blown transmission near Philadephia? We provide transmission replacement service at Chapman Ford of Northeast Philadelphia by factory-certified technicians! Your transmission is an integral part of your Ford as it controls the gears that your engine needs to pick up speed and slow down smoothly, effectively, and efficiently. Typically, a transmission replacement service is something that happens with older models and vehicles around 150,000+ miles on the odometer. However, due to tough driving conditions or engaging in severe driving conditions, wear and tear or even damages can happen much earlier and can require the transmission to be replaced.
When is a Transmission Replacement Service Necessary?
Squeaking sounds coming from your gears and delays in shifting are common signs of a deteriorating transmission. When you accelerate, you will notice that your gears are not shifting as quickly, shift sporadically, or often make a grinding noise. Over time, warning signs of faulty performance will worsen until the transmission blows and immobilizes your Ford. If you have flushed and exchanged the transmission fluid in your Ford and you are still not having success with the gears shifting properly, it is the perfect time for an inspection by a factory-certified technician.
Details of Transmission Replacement Service
When you get the transmission replacement service at Chapman Ford of Northeast Philadelphia, do not expect to sit at the service center for a little while. As a labor-intensive service, you'll want to consider one of our rental cars or use the courtesy transportation shuttle. Once our factory-certified technician has inspected your transmission and determined that it needs to be replaced you, you will not be able to drive until the job is complete. We apply a crew team strategy for this service including multiple technicians that get the job done as quickly yet as precisely as possible.
Choose Ford Certified Transmission Replacement Service
We employ factory-certified technicians who specialize in transmissions and can properly and efficiently perform a transmission replacement service for your Ford model. At Chapman Ford of Northeast Philadelphia, we provide service for Ford owners in Levittown who need in-depth transmission service. Our team will happily set you up with a rental car while we replace your transmission and ensure that the right transmission is purchased and installed for your model.
 Schedule Service