Transmission Services in Philadelphia, PA
Your transmission is an essential component of your vehicle. A vehicle transmission transfers the energy produced by the engine to the wheels to propel the car. At Chapman Ford of Northeast Philadelphia, we offer a variety of Ford transmission services in Northeast Philadelphia. We're a convenient spot for getting your transmission serviced in the Philadelphia area. You'll find us at 9371 Roosevelt Boulevard. Besides being conveniently located for Philadelphia motorists, we're also easily reachable for those located in Levittown. You can reach us in under 30 minutes from Levittown.
---
Importance of Transmission Service
As a motorist, it's essential to know the signs of transmission problems. You may need transmission work if your vehicle doesn't seem to be switching gears usually. You also might notice an unusual odor or a grinding/shaking feeling when you're driving if your transmission is acting up. Fluid leaks and unusual odors can also indicate transmission troubles. If you think you might have a transmission problem, it's essential to have our technicians look at it as soon as possible. Transmission inspection
When your transmission needs attention, we'll perform a transmission inspection. This allows us to troubleshoot any malfunctions. During an examination, we'll thoroughly evaluate transmission components. We'll not only discover the reason for any malfunctions, but we'll also recommend any maintenance that your transmission is due for. Transmission fluid exchange
We provide a transmission fluid exchange service that helps you avoid transmission malfunctions. Over time, transmission fluid wears down and becomes less effective at providing lubrication. When we perform a transmission fluid exchange, we replace old fluid with new transmission fluid. This service is generally recommended around once every 30,000 miles. Transmission replacement
Eventually, a vehicle's transmission will wear out and require replacement. When you need a new transmission, bring your vehicle into Chapman Ford, and we'll handle this complex mechanical service with expertise you can count on.
Why come to Chapman Ford of Northeast Philadelphia for transmission work?
One of the biggest reasons you should come to us for transmission work is our Ford certified transmission service. Your transmission is an intricate mechanical system in your vehicle. Major transmission work like a transmission replacement needs to be handled by expert technicians. It also needs to be done with OEM parts where possible for the best possible quality. At Chapman Ford of Northeast Philadelphia, we offer certified service that you can rely on to get your transmission back into great shape again. Don't delay to schedule speedy service with Chapman Ford of Northeast Philadelphia when you're having transmission issues. We make vehicle services like transmission work convenient for you. You can visit our website to chat with us or to schedule a service appointment. You can also get in touch with our service department by phone to schedule an appointment. Call us at 855-864-7604.
Complimentary Chapman Ford Amenities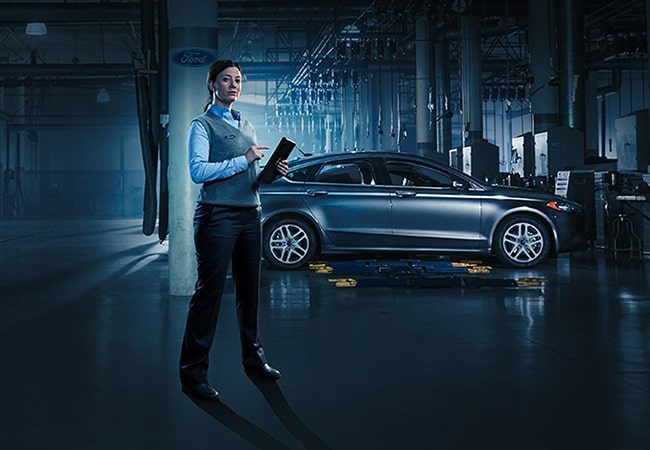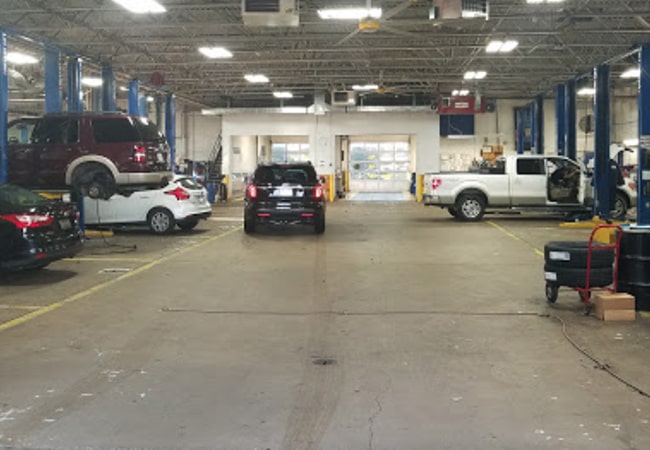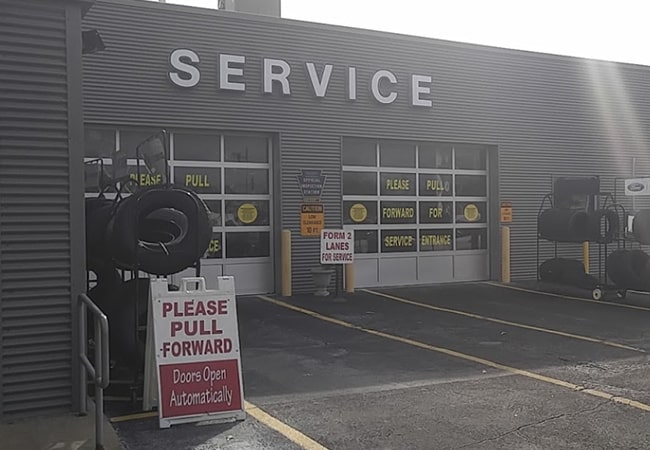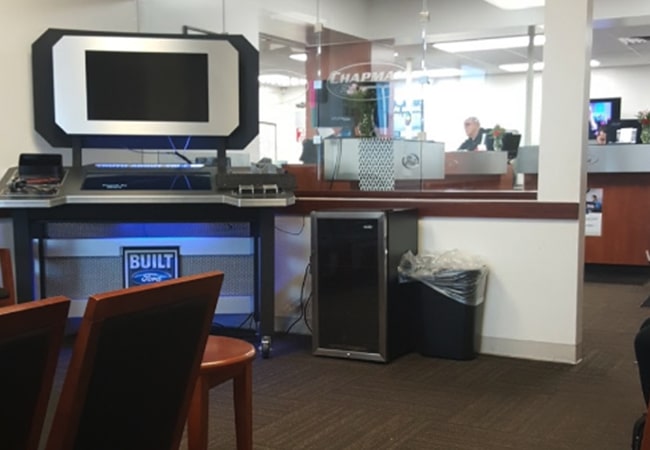 Uber Service Within 10 Miles (daytime appointments only)
Comfortable, Newly-renovated Waiting Room
Factory-Certified Technicians