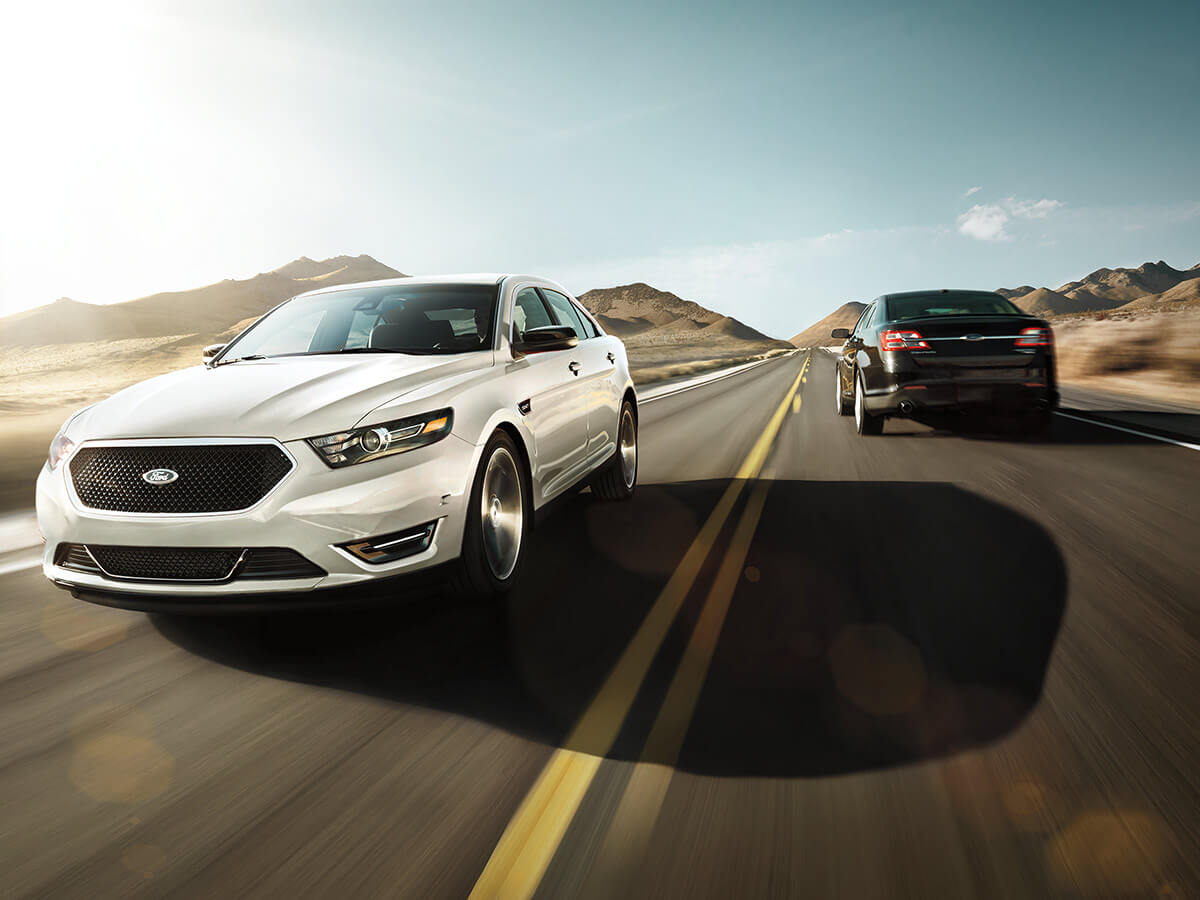 2WD Alignment in Philadelphia, PA
Chapman Fors manages a service department with certified technicians who are experts on Ford maintenance and understand your vehicle and its alignment requirements inside and out. When your vehicle begins showing rapid wear on the front tires, it is time for the corrective two-wheel alignment that restores specifications where your tires grip the road.
Computerized Two-Wheel Alignment
We take our two-wheel alignment to the next level of precision results with computerized wheel alignment technology using lasers to align each wheel angle to specifications for maximum accuracy. Two-wheel alignment is also called front-wheel alignment because it focuses on the front wheels exclusively due to them handling additional steering pressures that cause rapid wear. Two-wheel alignment is perfect for aligning the front wheels efficiently when the rear wheels remain in alignment without rapid wear on the rear tires.
Symptoms of Wheel Misalignment Get Worse with Time
Wheel misalignment usually causes progressively worsening symptoms as the misalignment wreaks havoc on the tires. We recommend being mindful of rapid front tire wear to know when alignment is needed and to prevent the worst consequences of wheel misalignment:
Rapid or uneven tire wear
The steering wheel is crooked when driving straight
Noisy steering
A car pulls to one side
Tires squealing
Shaking or vibrations at speed
Tires losing inflation
Tire blowout
Rapid Wear & Front Tires
Rapid wear can be caused by several different underlying causes but wheel misalignment is the #1 offender. When rapid wear shows up on the front tires, it is usually an alignment issue involving the front steering components requiring corrective maintenance. It is also important to know that rapid tire wear will never reverse or stop until the wheel alignment is restored to specifications. If misalignment causes rapid wear and it goes unaddressed, the misalignment condition will continue to cause worsening symptoms that negatively affect driving comfort and safety.
 Schedule Service