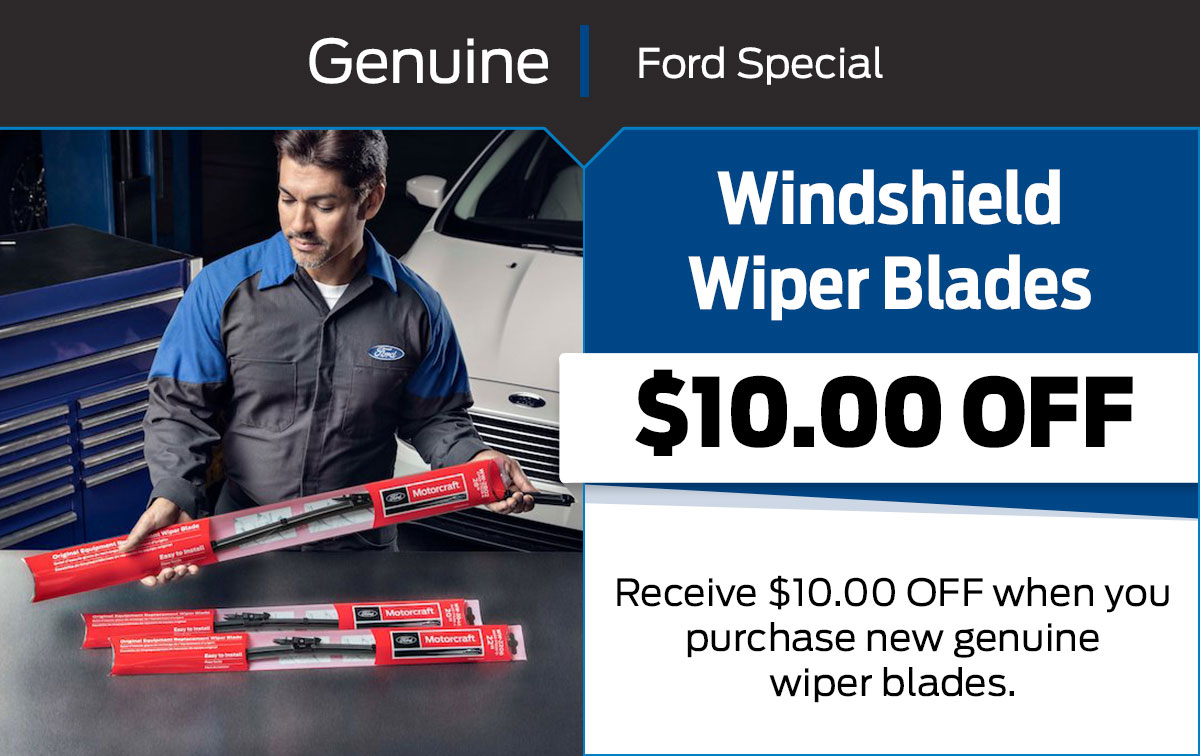 Ford Windshield Wiper Blade Replacement in Northeast Philadelphia 
Is your Ford in Northeast Philadelphia due for new windshield wiper blades? We operate a Ford-authorized service department at Chapman Ford of Northeast Philadelphia offering an express windshield wiper blade replacement service without an appointment!
When to Replace Windshield Wiper Blades 
Windshield wiper blades do not have a replacement schedule but diligent monitoring of the condition and performance of the blades will signal when replacement is needed. Given what we know just to be safe, we recommend replacing the windshield wiper blades proactively between seasons, every six months, or at the first sign of defective performance. 
Windshield Wiper Blades in Pennsylvania   
Windshield wipers are 100% necessary for every season and every climate. They are especially necessary for places like Pennsylvania with extreme weather possible across every season.  Many people only think your windshield wipers are useful during rain seasons, but that is obviously not true. You need your windshield wipers in the fall for rain, snow, and fallen leaves, you'll need them in the winter for rain, sleet, hail, and snow, you'll need them in the spring for spring showers and dusty roads and you'll need them in the summer months for rain, dust, and pollen that gets caked onto your windshield. 
Express Windshield Wiper Blade Replacement at Chapman Ford
The good thing about having your wiper blades replaced is that it is quick and easy. You can easily have your wiper blades replaced with genuine new blades during your next oil change or brake service. Our certified technicians will have you in and out in no time when you choose our express service department for your next wiper blade replacement service. 
 Schedule Service